The Office: The Ultimate Food Moments Quiz
Take our quiz and find out i you know an Angela baked treat from a Malone family recipe?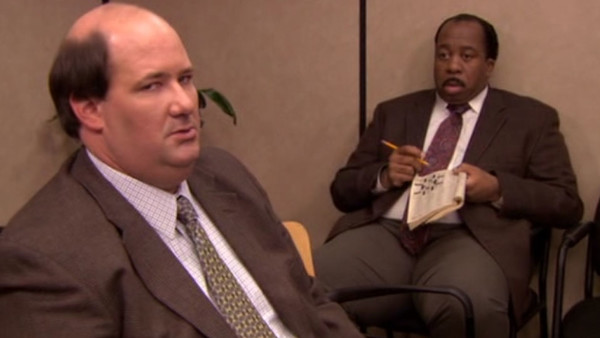 The Office spanned a total of nine seasons and so we spent a long time with the employees of Dunder Mifflin Scranton.
We witnessed a lot of life events including weddings, birthday parties and of course, the Dundies. Many, many times. We went to business meetings, celebrated Christmas annually and saw them take part in the "Dunder Mifflin Scranton Meredith Palmer Memorial Celebrity Rabies Awareness Pro-Am Fun Run Race For the Cure".
Throughout the whole show there was plenty of celebrations, and what is a celebration without food?! There was the dinner party at Michael and Jan's, a plentiful amount of pizza and the once a year treat that is Pretzel Day. Oh, and let's not forget about the ice cream cake Phyllis brings to the hospital when Pam gives birth to Cece.
Only if you've been paying close attention to The Office will you know all the delicious food moments. We've put together a rather scrumptious quiz that only the ultimate fan will be able to answer. Do you know an Angela baked treat from a Malone family recipe?
Are you the biggest Dunder Mifflinite foodie? Take our ultimate Office food quiz to prove you're the top cheese puff catcher. Let's go!
Don't forget the answers to the quiz are found at the end!
1. What Meal Does Kevin Make And Accidentally Spill Over The Floor?