The Progressively Harder Stranger Things Quiz
Some doors can't be closed.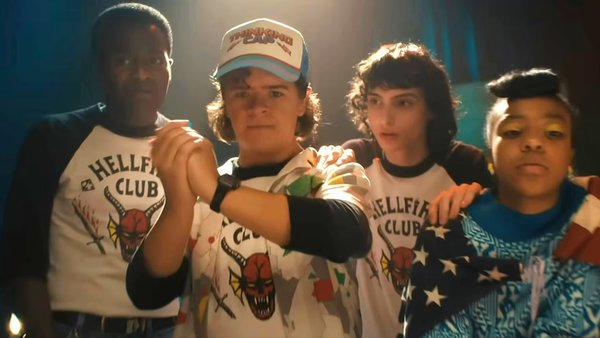 Stranger Things is a chic American series that tells the story about the fictional town of Hawkins and all the very strange "things" that take place inside it.
As of 2022, four seasons have been released and definitely left a lasting impression, winning a huge army of fans. The show has become a global phenomenon and is constantly breaking new records for views on Netflix.
Mike, Lucas, Dustin, and Will are your typical American elementary school students who love playing board games, and suffer horrendous ridicule from high school students. But at one point, their whole world is turned upside down, literally, by the mysterious disappearance of Will.
During their search for their best friend, the guys meet a girl with supernatural powers. For four seasons, they have together tried to escape from their pursuers, defeat villains, and monsters, and even visit another world, on the other side.
The Duffer Brothers' hit series is set to end with a fifth and final season that is bound to be as intense as those previous. But for now, we have prepared for you fifteen interesting questions to test your knowledge. Will you be able to score 100% on this progressively harder quiz? Let's find out!
1. What Breakfast Food Do Most People Associate With Stranger Things?