The Progressively Harder Vampire Diaries Quiz
How well do you remember Mystic Fall's supernatural beings?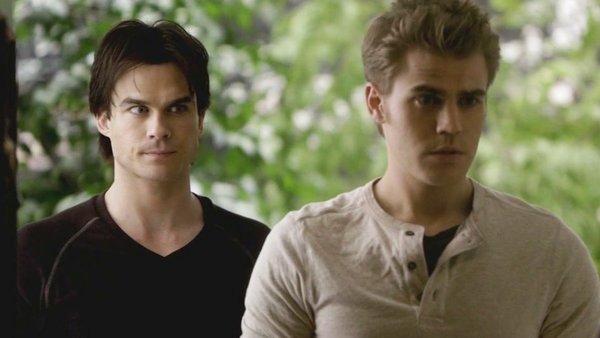 When it comes to supernatural teen dramas, there is one series that will immediately come to everyone's mind. No other series can hold a candle to the wonder that is The Vampire Diaries.
The series premiered on the CW in 2009 and continued on for eight more years. The story of two vampire brothers obsessed with the same girl, who bears a striking resemblance to the beautiful but ruthless vampire they knew and loved in 1864, became one the most-watched series of all time.
The series sparked careers of some truly talented actors and spawned two successful spin-offs.Fans just wanted to stay in the world they created.
Throughout the eight seasons, there were many jaw-dropping moments that left fans on edge. Exhilarating fight scenes, emotional character deaths, heartwarming romances, shocking plot twists. Yes, this series had it all.
The paranormal world, handsome vampires and werewolves, witches - you can find all this in The Vampire Diaries. But for now, it's time to get nostalgic and check how well you remember the finer details from the series.
This progressively harder quiz is the ultimate step to prove your loyalty to this vast fandom, and show that you are indeed a true fan.
1. What Are The Names Of Stefan And Damon's Parents?