The Simpsons: 10 Worst Guest Stars Ever
Being on the Simpsons is a sign that you've made it - but it doesn't always work out.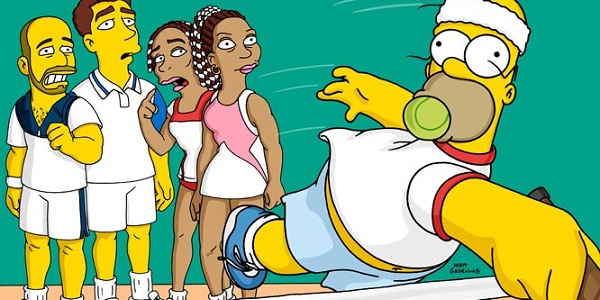 The Simpsons is known for having had great guest stars over the years, continually snagging some of the biggest names in the entertainment industry (and elsewhere) and having them turn up on the show both as cameos and at times as actual characters. In the early years you had Kelsey Grammer, Michael Jackson, Dustin Hoffman, James Earl Jones, Elizabeth Taylor, Phil Hartman, George Takei, Ringo Starr, Jon Lovitz, and many others. There were musical guests like The Red Hot Chilli Peppers, Aerosmith, The Smashing Pumpkins, and Sonic Youth. In more recent seasons guest stars have included Daniel Radcliffe, Max Von Sydow, Zach Galifianakis, Seth Rogen, Patrick Stewart, Edward Norton, Bryan Cranston, Benedict Cumberbatch, Gordon Ramsay, Neil Gaiman, Michael Cera, Jeremy Irons, Cheech and Chong, Alyson Hannigan, Jodie Foster, Sacha Baron Cohen and, again, many others. Many, many others. There have literally been hundreds of guest stars on The Simpsons over the years, which is not surprising given the show has produced over 500 episodes to date. What is surprising is how they have managed to continually attract relevant celebrities, despite the claims that the show is past its prime. However, not all of these guest stars have panned out the way the show no doubt hoped. Some frankly have fallen flat, especially those making cameos for the sake of just being there. Guest stars playing actual roles tend to fare a little bit better, but they're not immune - sometimes the writing staff just lets them down. It's often no fault of their own - but here are the ten worst guest stars from the history of The Simpsons.
Jay Anderson
Covering the sport of MMA from Ontario, Canada, Jay Anderson has been writing for various publications covering sports, technology, and pop culture since 2001. Jay holds an Honours Bachelor of Arts degree in English from the University of Guelph, and a Certificate in Leadership Skills from Humber College under the Ontario Management Development Program. When not slaving at the keyboard, he can be found in the company of his dog, a good book, or getting lost in the woods.
See more from Jay