The Simpsons Quiz: Can You Complete These Famous Homer Simpson Quotes?
To ace this Homer Simpson quiz you have to be S-M-R-T...I mean S-M-A-R-T.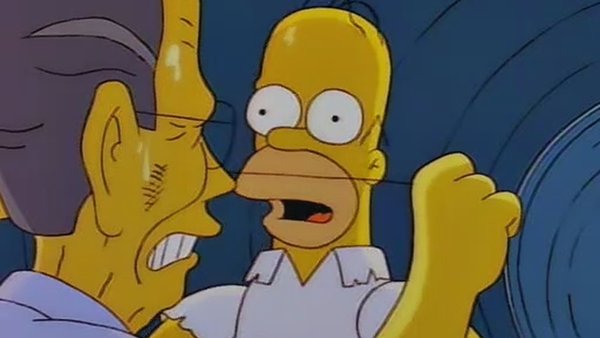 The world was first introduced to The Simpsons in 1987, when it began airing as an animated short on The Tracey Ullman Show. But Matt Groening's creation quickly gained a popular following and outgrew its limited time slot on the show.
The Simpsons was developed into a half-hour prime time sitcom and has gone on to become a pop culture phenomenon, with new episodes still airing to this day. However, the shows worldwide fan base and cultural impact was largely formulated during a near-faultless run of episodes during its first ten seasons, which aired throughout the 1990s.
Marge, Bart, Lisa and Maggie have all become television staples, but it is Homer Jay Simpson who is arguably the most popular member of Springfield's favourite family and is a character that has cemented his place as one of the most iconic TV Dads in television history.
Whether it's his severely flawed life advice, his foolish mistakes or his classic catchphrases, the patriarch of the Simpson family has many lines that fans of the show can easily recite.
But can you fill in the gaps and complete these famous Homer Simpson quotes?
1. "Operator! Give Me The Number For ____."