The Simpsons: The Impossible Rainier Wolfcastle Quiz
How much do you know about Springfield's version of muscle-bound action star Arnold Schwarzeenger?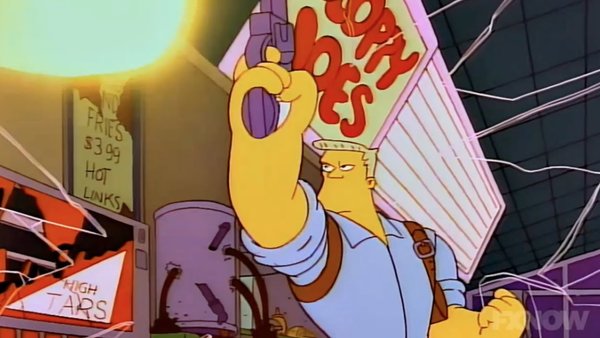 The Simpsons is of course Matt Groening's parody of living the American dream in contemporary USA. Everything about The Simpsons is plagiarised or taken from a warped view of real American life and so often it's the movie industry that inspires so much of what Springfield is all about.
It's of course been said many times that several viewers were spoiled on HUGE movie moments by watching The Simpsons first. Everything from the secrets of Planet Of The Apes to Cape Fear to Psycho and beyond were shown in episodes of The Simpsons.
But what of the Springfield characters themselves? If it wasn't for people Matt Groening knew, then it was characters from the big screen that characters were based on and perhaps the most famous is that of Rainier Wolfcastle.
He's basically…. so obviously…. supposed to be Springfield's version of the muscle-bound action star Arnold Schwarzeenger. They come from the same country, they star in the same kind of movies, they look and sound the same (it's notable that when Arnie in real life made a cameo appearance in The Simpsons he looked and sounded EXACTLY the same as Wolfcastle).
For today's quiz we're asking you to recall how much you remember about a big character who so often stole the screen when he appeared.
Remember you can find the answers at the very end.
1. What Is Rainier's Middle Name?