The Simpsons: You'll Never Get 100% On This Ned Flanders True Or False Quiz
How well do you really know Ned Flanders?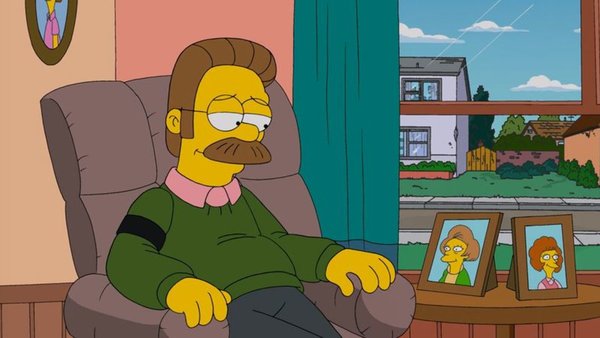 Nedward Flanders, Jr is every neighbour's dream. Well unless you're Homer Simpson of course. He is a very honest, kind and generous person. He would go out of his way to help anybody if they needed it. However, this would often lead to him becoming a bit of a pushover. Homer would know all about that.
The love-hate relationship between Ned and Homer was the feature of many episodes. Ned's religious beliefs and Homer's stupidity and immaturity were a perfect combination.
In the beginning, it would be fair to say that Homer actively hated Ned. He mainly hated the fact that on the outside, his life appeared perfect. The perfect family, the perfect job, something Homer was extremely envious of, despite having a loving family of his own. However over time, Homer learned to tolerate Ned and at times would even consider him to be his best-friend.
We all would love a neighbour like Ned, but how much do you really know about him? Can you remember the name of his sister? What bout his favourite popsicle flavour? Take this quiz and see if you need to go back and revisit some iconic Ned Flanders moments.
1. Ned Has Never Seen Meet The Parents.