The Toughest Riverdale Quiz On The Internet
Before season five returns to our screens, put your knowledge of all things Riverdale to the test.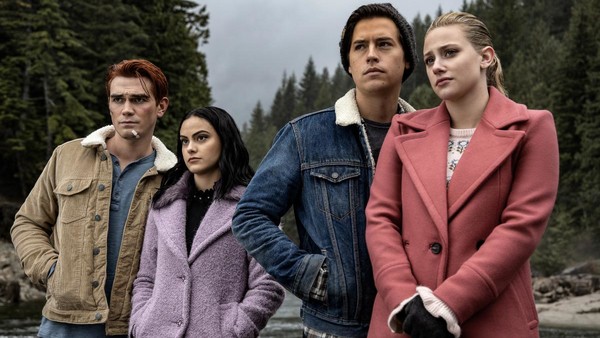 Riverdale is well known for its head-scratching storylines, kooky villains, and melodramatic one-liners. The show began as a simple small-town whodunit but now, our favourite young sleuths - Archie Andrews, Veronica Lodge, Betty Cooper, and Jughead Jones - have evolved into uncovering Riverdale's ever-growing criminal underworld.
The town has had it all - an organ-stealing cult, a hooded serial killer, a creepy effigy known as the Gargoyle King and in the latest season, even extra-terrestrials called Mothmen seem to have paid the town a visit.
Amidst the chaos, there's still plenty of room for the usual teen drama we've come to expect from the show - including the "epic highs and lows of high school football." Sorry Archie, we're not going to let you live that line down.
The question is, how well have you been paying attention? Onscreen and offscreen, there's plenty to stay up to date with in the Archieverse. Put your knowledge of the show to the test to see if you deserve to wear the Bulldogs' and Vixens' blue and gold colours with pride - or else you'll be banished to Stonewall Prep.
1. Which Two Cast Members Attended New York University At The Same Time?