The Ultimate Curb You Enthusiasm Quiz!
You'll have to be prett-ay, prett-ay, prett-ay good to get 100%.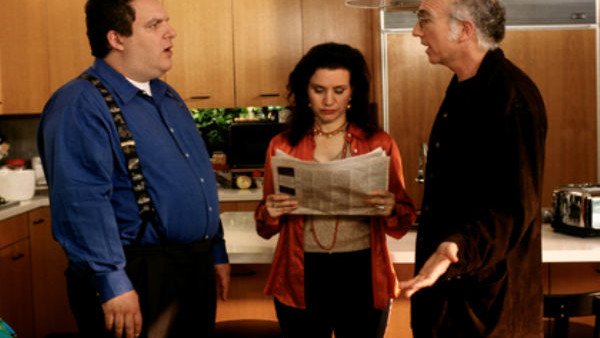 Curb Your Enthusiasm first aired a whole TWENTY years ago. It did take a hiatus here or there, meaning we're left with a manageable ten seasons of outrageous comedy.
"Curb" sees the misadventures of Larry David, creator of Seinfeld, as he tries to make his way through life- calling out anyone who may have slightly irked him. What unfolds is comedy cavalier arising from simple scenarios that escalate and converge into something fantastically painful.
The star-studded cameos often attract new audiences to the show, but its the core cast of characters, especially Larry David himself, that have ensured Curb will continue indefinitely.
So for those veteran fans out there that want a prett-ay, prett-ay, prett-ay good challenge, look no further than the following questions spanning all ten seasons of the show. Will you get 100%? Or will you look at a question and hear the crescendo of Curb's iconic theme tune rattle through your head as you struggle to recall the answer to one of the harder questions?
Best of luck and remember as always you can check all the answers at the end.
1. What Is The Name Of Jeff And Susie's Daughter?