The Umbrella Academy Quiz: Match The Power To The Character
Who is the strongest character of all?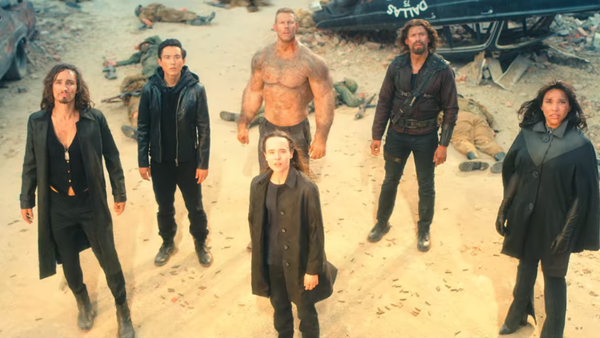 TV shows like Supernatural show us how the two totally different brothers can unite to save the world. The Vampire Diaries shows us how two brothers can have feelings for the same girl and find a way to work it out. But only The Umbrella Academy can introduce us to a dysfunctional family with messed up superheroes.
The Number One, aka Luther, spent a lifetime under pressure as the chosen leader of the Academy. Diego, Number Two, suffered from an inferiority complex. Their sibling Alison, the Number Three, failed to control her powers, losing custody of her daughter. Number Four, hopeless romantic, drug addict and a sarcastic jerk. Need we say more? A narcissistic personality trapped in a little boy's body who's in love with a mannequin. The narcissistic Number five. And finally, Vanya, the ordinary girl, who played violin and let her anger and complexes cause an apocalypse.
But enough about the disadvantages of the legendary gang. Let's talk power. Can you match the abilities to the right Umbrella Academy character?
Answers at the end!
1. Super Strength