The Umbrella Academy Review: 7 Ups & 2 Downs
1. Aidan Gallagher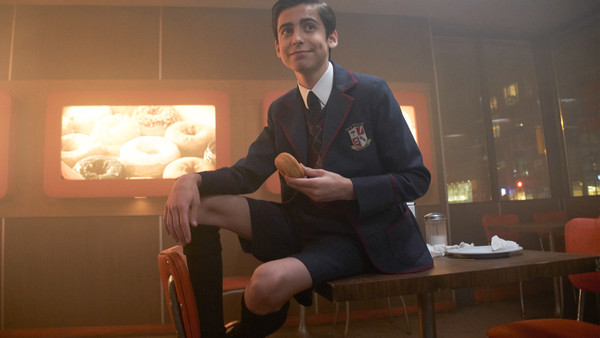 Considering how little he's done outside of Nicky, Ricky, Dicky & Dawn, it's no exaggeration to say that Aidan Gallagher is an absolute revelation and the stand-out performer in The Umbrella Academy. Sure, Robert Sheehan is great fun to watch, but Gallagher's performance has more depth and is even more rewarding.
They say never work with children or animals and Gallagher laughs in the face of such suggestions. Playing an old head trapped in a young body, his performance is as good as the mature turn by McKenna Grace in The Haunting Of Hill House and there's a lot of fun - and no small amount of pathos - in his adult who looks like a kid shtick.
If this isn't his star-making role in the same way that Stranger Things catapulted Finn Wolfhard then there's something seriously wrong with the world.
Did you enjoy The Umbrella Academy? Share your reactions below in the comments thread.