The Umbrella Academy: What Does The Ending Really Mean?
10. What Happens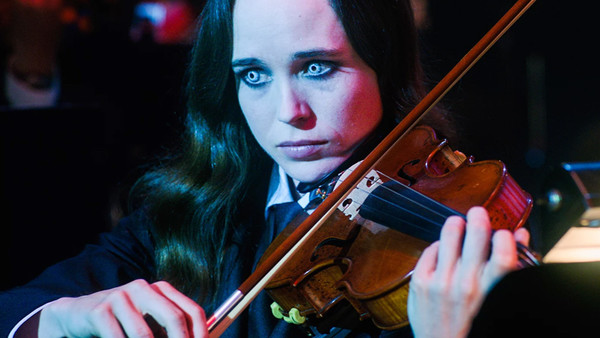 The Umbrella Academy saves a hell of a lot for its final episode, packing it all in in just under 50 minutes. It begins with a flashback of Reginald Hargreeves, seemingly on another planet, as he watches rockets depart before he himself leaves.
In the present, Vanya escapes her prison and systematically destroys the family's home, reducing it to rubble but with her siblings just making it out alive. She heads to her concert, while the others go to a bowling alley to make a plan of how to stop her, realising that she causes the apocalypse. At this point, Five is called away by the Handler, as a diversion so the Commission can attack the rest of the family.
Hazel and Cha-Cha are given a final assignment, to protect Vanya at all costs, but Hazel once again turns against his employers. He crashes the car, injures Cha-Cha, and goes back to kill the Handler and rescue Agnes.
At the concert, the siblings attempts to stop Vanya are again interrupted by the Commission, but Klaus is able to use his powers to allow Ben to manifest and his own powers to defeat them. They then try to take down Vanya, but she manages to hold off most of them, until Allison shoots right past her ear, breaking her concentration. It's not enough to save the day, though, as her powers blast off a part of the moon, which comes hurtling towards Earth. With the apocalypse upon them, the siblings time travel via Five, and the season ends on a big cliffhanger.
James Hunt
NCTJ-qualified journalist. Most definitely not a racing driver. Drink too much tea; eat too much peanut butter; watch too much TV. Sadly only the latter paying off so far. A mix of wise-old man in a young man's body with a child-like wonder about him and a great otherworldly sensibility.
See more from James