The Vampire Diaries Quiz: Can You Guess What These Characters Are Saying From Just One Image?
How much do you remember about The Vampire Diaries?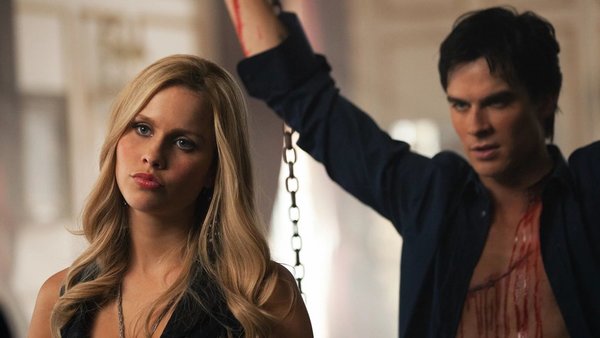 From 2001 to 2008, it seemed like supernatural creatures, especially vampires, were everywhere. They appeared in many cult TV series and movies. It's hard to overstate that the most popular of this genre is The Vampire Diaries. The series ran for eight seasons, sparking the careers of its talented actors and spawning two on track spin-offs.
Most fans miss The Vampire Diaries. This desire to relive the story of Elena Gilbert, Damon and Stefan Salvatore and others prompts fans to rewatch their favourite moments. In many ways, this became possible due to the successful combination of several factors. The series had exciting battle scenes, emotional character deaths, heartbreaking romances and shocking plot twists.
Fans know that there are many episodes, many epic moments and memorable lines which cannot be forgotten. For several seasons, viewers with bated breath followed the adventures of the main characters and their faith. Well, let's see if you can remember the most epic scenes of the characters. Try this quiz and guess what they are saying from just one picture.
Answers at the end!
1. What Is Rebekah Saying?