The Vampire Diaries Quiz: Who Said It To Damon Salvatore?
How well do you remember pragmatic Damon Salvatore?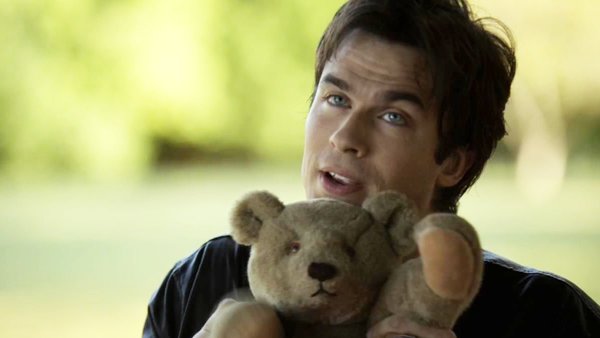 Vampire stories always arouse genuine interest among viewers and, probably, we will never get tired of them. These immortal, dexterous, always unusually beautiful and invulnerable creatures look especially attractive in our eyes.
The series The Vampire Diaries was released in 2009. The story, filled with mystical secrets and stunning novels, immediately made millions of viewers fall in love with it.
The style of each character of the series is worked out to the smallest detail and each has its own individual appearance. One of the main characters, Damon Salvatore, never felt pity for his victims, and firmly believed that his own brother made his life boring and devoid of any meaning.
But what makes Damon Salvatore so attractive? His cheating boyish smile? Those keen blue eyes? Or perhaps his mind-bogglingly beautiful body? Or that sexy voice that makes us sick, even while hearing his simple phrase "Hello brother!".
There are many fan-favourite quotes in The Vampire Diaries that weren't forgotten. It's time to see how well you remember the ones that were said to Damon Salvatore.
Answers at the end!
1. "When I'm Up To Something, You'll Know It. Come On. Kiss Me Or Kill Me."