The Vampire Diaries: You'll Never Get 100% On This Caroline Forbes Quiz
Cheer captain, blonde bombshell, and fearless vamp - how well do you remember Caroline Forbes?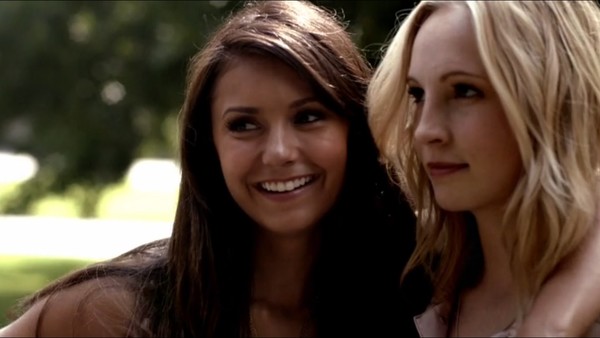 Caroline Forbes (Candice King) arguably had one of the biggest transformations of any of the main characters from The Vampire Diaries. During season one, fans had little patience for the insecure, jealous, and petty high-schooler, and audiences were put off by her catty and immature behaviour.
However, during the dramatic premiere of season two, Caroline was turned into vampire by the scheming Katherine Pierce. While fans had previously found Caroline petulant and irritating, the character's transformation into a young, fresh vampire had audiences quickly changing their tune.
Once weak and insecure, Caroline emerged in later seasons as a strong, compassionate, and fearless vampire. Quickly becoming a firm fan favourite, Caroline was also involved in a series of juicy and unforgettable storylines. From her spicy and tumultuous entanglement with Klaus Mikaelson (Joseph Morgan) to her slow-burn romance with Stefan Salvatore (Paul Wesley), Caroline's storylines never failed to entertain.
While the character did occasionally appear in The Originals, the series' critically successful spin-off show, we still cannot help but miss Caroline's warm heart, unexpected wit, and undying loyalty to her friends and family.
If you're also a fan, try and ace our quiz on this undoubtedly iconic The Vampire Diaries character.
1. What Was Caroline's First Line On The Show?