The Walking Dead: 6 Things "Try" Got Right (And 4 It Didn't)
Guys, Rick found a new place to live! It's called Crazytown, population: him!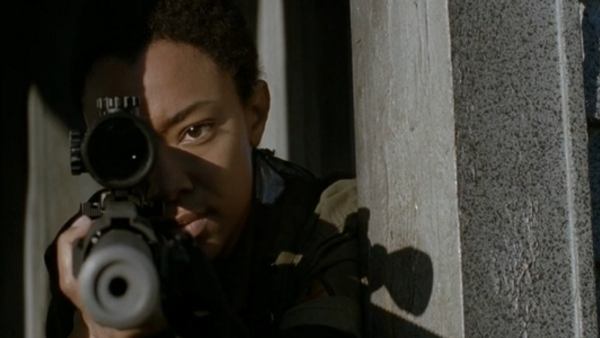 And so, what was prophesied has come to pass. Even having shed his Howard Hughes beard, it looks like the biggest threat to the safety of the characters in The Walking Dead is Rick Grimes. He started off as the small town sheriff done good (in horrendous circumstances) and, after five seasons of trials and tribulations, he's spit out the other end as the bad guy. At least, that's the sense gotten from the end of this week's episode and from the preview for the season finale which ran over the end credits. Much like last week's instalment, €œTry€ felt a lot more like setting the scene for that big ninety-minute blow out that will be capping off the fifth year of the show next weekend. Not bad thing, since the cards being dealt are doozies. But it does mean that, again, The Walking Dead felt like it was treading water a little this week. There were some high points €" like Glenn reflecting on Noah's death, the group's role in Alexandria, and Daryl and Aaron discovering a new threat €" along with the low €" did we not learn from the last time Carl got his own sub-plot? Still, next week's Walking Dead is sure to be a smash, and there is some enjoyment in seeing the gears set in motion for that finale. Being pro-active, the relative powers of Andrew Lincoln's facial hair and more factor into the six things €œTry€ got right...and four it didn't.