The Walking Dead: 7 Reasons Why Carl's Death Was A HUGE Mistake
They ended it.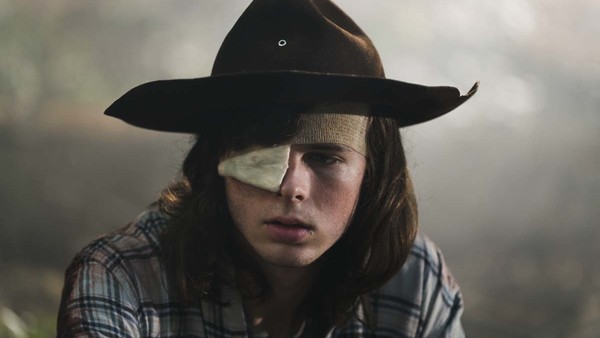 The Walking Dead has returned from its mid-season break, and followed through with its big shocker from the finale: Carl Grimes is dead, shooting himself in the head after being bitten by a walker.
Robert Kirkman tried and failed to convince fans that there might be hope yet for Carl, Chandler Riggs' father expressed his disappointment in the show, and a fan petition asked the writers to reverse the decision, but the premiere - titled Honor - goes through with the deed.
The episode largely belongs to Riggs, along with Andrew Lincoln's Rick and Danai Gurira's Michonne, who evoke a fair amount of poignancy out of Carl's final moments, with the three landing some of the biggest emotional beats we've ever seen on The Walking Dead, and Riggs doing work he's often looked incapable of. But that's not enough to justify killing him off.
Carl is - or rather, was - one of the few original survivors; a character fans have been following through the rare good times and the more typically bad ones for eight years now, and to kill him off at this stage, with the show still likely to run for at least a couple more years, feels like a major mistake.
James Hunt
NCTJ-qualified journalist. Most definitely not a racing driver. Drink too much tea; eat too much peanut butter; watch too much TV. Sadly only the latter paying off so far. A mix of wise-old man in a young man's body with a child-like wonder about him and a great otherworldly sensibility.
See more from James