The Walking Dead Season 6: 10 Questions We're Asking After 'No Way Out'
Who? What? Why? OH, WHY?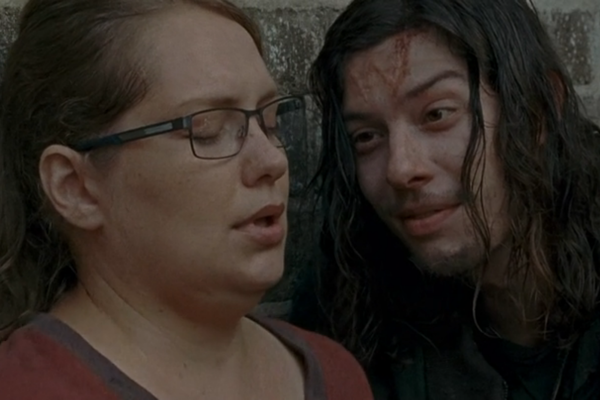 That just happened. THAT. JUST. HAPPENED. The Walking Dead is back and I'm already mulling over why I bothered thinking this was going to turn out well for anyone. In just 45 minutes, my mood shifted from 'YAY, new Walking Dead' to 'wow, this is good' to 'why do I even bother?!' and back again. My brain is broken. Escaping Alexandria obviously ended in a bloody fashion, with Sam and Jessie being feasted upon, before Ron put a bullet through Carl's eye and Michonne put her katana through Ron. It was a complex sequence, but a staggering one at that, leaving fans' emotions in tatters, and Carl's fate firmly in the balance. It almost turned the other storylines into sideshows, and to an extent they were, but it was fantastic to see every single character in the show facing up to the predicament in their own way. Gabriel grew a pair and took Judith away to safety, Carol and Morgan woke to a tense scenario, Denise made a breakthrough with her wolf captor only for a quick end to his redemption arc, while Daryl & Co. returned to help Glenn and Maggie reunite. That's the very basic roundup in a nutshell, but there's already an incredible amount of questions fans have about Season 6B...