The Walking Dead Season 6: 8 Characters Who Must Die
Because not enough of the major players have been wiped out yet...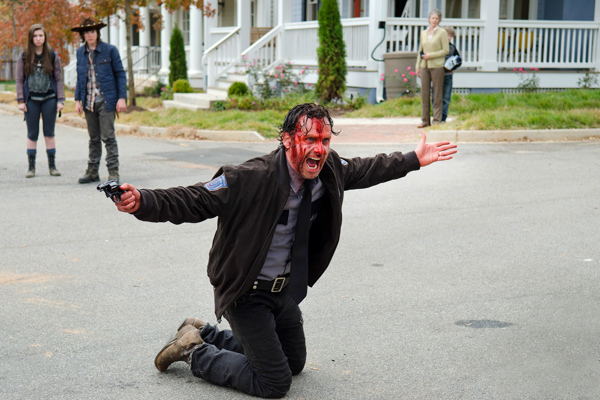 A show centred around zombies overthrowing civilisation was never going to be a clean affair was it? It was never going to end up with the main characters huddled around a campfire, toasting marshmallows, chuckling about how close they came to being eaten alive. Ever since AMC started on the journey with Robert Kirkman's comic book inspirations, they've been occupied with bulk-buying vast amounts of fake blood, severed carcasses and hiring people foolish (and talented) enough to go through intense makeup regimes every day on set. And the creators certainly haven't been scared to dispose of main characters along the way, no matter how secure their place in the show appears to be. Who'd have though that less than three seasons into the show, Lori, Shane, Dale, Andrea and Merle would've all met grisly deaths, along with abundant side-characters. The unpredictability and boldness of the show mimicked how a real-world zombie death-fest would look and broke away from polished, conventional 'Hollywood' methods. There's just one problem, they haven't killed enough characters yet... The Season 5 finale was sensational, even if it did pass without any regular characters perishing. That means it's open-season for many survivors to be hunted down come Season 6. Here are 8 characters who could die very soon. Some characters are included for the good of the story, others because every second of their time on screen is a waste, and no, while Rick should be killed in the grand finale, there's 0% chance he's leaving the party this early.