The Walking Dead Season 9: How Rick's Death Should Happen
He is the walking dead.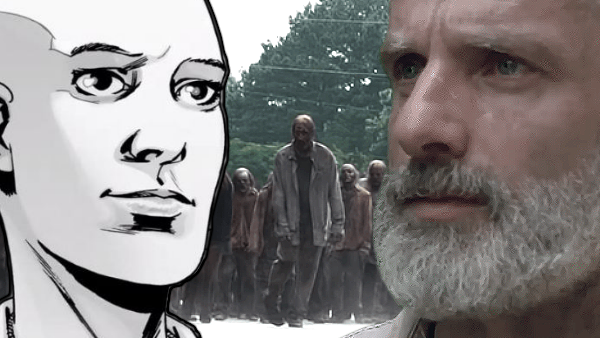 As finally confirmed by the actor himself at San Diego Comic-Con, Andrew Lincoln is leaving The Walking Dead. His announcement only makes official what fans have known for a couple of months now, but that doesn't make it any easier to hear.
It's almost impossible to imagine what the show will look like without Lincoln, because his Rick Grimes is inexorably linked to the series; he's the main character, the audience's first ever entry point, and the person whose journey we have invested in above all others for eight years now.
And yet, say goodbye we must. While the show itself isn't displaying any sign of ending soon - despite falling ratings, it's still a huge series for AMC - Rick has just six more episodes left, and then he's gone - but how will it happen? There have been a number of theories as to how it'll go down, from him dying at the hands of a rival like Negan, to committing suicide or simply walking off into the wilderness.
The Walking Dead being The Walking Dead, it's unclear what route they'll go down, and hard to have complete faith they'll do it right, but there does some to be one path already marked out for them.