The Walking Dead WILL Crossover With Fear The Walking Dead
Who's it going to be?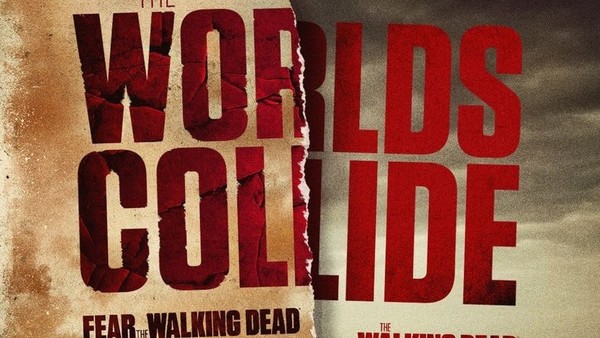 The producers of The Walking Dead and its spin-off, Fear The Walking Dead, have repeatedly stated over the last couple of years that a crossover between the two wouldn't happen.
Naturally, then, a crossover episode is now happening. Speaking at the show's New York Comic Con panel, comic book creator Robert Kirkman told the audience:
"There is one character that is going to go from one show, that I will not name, to another show, that I will not name. This is a huge event in the world of The Walking Dead."
Despite the previous protestations, and the vastly different timelines the shows operate on, you can see the logic in this - at least from AMC's perspective. The Walking Dead had a massive dip in ratings last year, while Fear has never even gotten close to those numbers, so talk of a crossover should ignite interest in both shows, and make the spin-off feel more essential, even if it doesn't necessarily fit the story.
As for who it would be, it's difficult to see any of the top cast from the main series going over to Fear, since the location and timeline doesn't really add up. One theory is that it'll be a flashback to a younger Madison, who grew up in Alabama before moving to California, and some fans believe has a connection to one of the main characters on The Walking Dead.
Another possibility is that it's Morales, who appeared back in Season 1 of The Walking Dead before leaving with his family for Birmingham, Alabama. There have long been theories about a potential return, and him going to west and appearing on Fear could just about work with the timeline and tie up a loose end, without the need to try and fit a major player into another show's schedule.
Are you excited by the idea of a crossover? Who do you think it will be? Share your thoughts down in the comments.