Time Is A Flat Circle In True Detective Season 3 Trailer!
This will make you forget all about Season 2.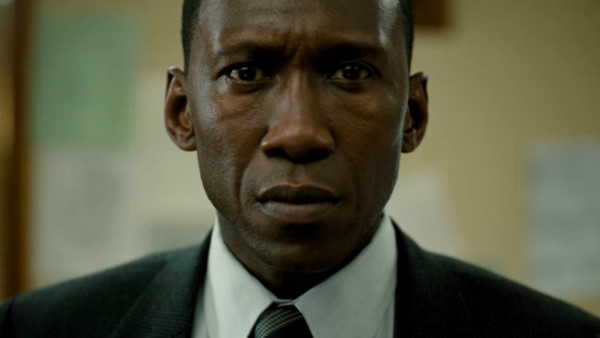 The first teaser trailer for True Detective Season 3 has been unveiled by HBO, and it promises a real return to form for the hit mystery series.
The trailer, which puts the focus on new star Mahershala Ali (Moonlight, Luke Cage), very deliberately invokes memories and vibes of the mesmerising first season.
Taking place in the Ozarks, an area that encompasses Missouri, Kansas, Oklahoma, and Arkansas, the latest run will see Ali's Wayne Hays - a detective from North Arkansas - having to look into his past to solve an all-new crime. Season 3 is telling the story of a mystery that deepens over decades, playing out across three different time periods.
It's not just that the show is once again working on multiple temporalities and relying on dubious memories, which served Season 1 so well, but the general mood of the trailer too. Combined with the setting, there's something very atmospheric, creepy, macabre, and just a little bit 'off' here.
It can be underestimated how much that contributed to Season 1's success, and while there's no sign of such Rust Cohle philosophical musings here, it does at least look tonally similar without just being a complete retread. What's interesting is that while Hays does have a partner, played by Stephen Dorff, Ali looks to be the sole main character here, a change from both previous years. Carmen Ejogo, meanwhile, will play a schoolteacher with a connection to two missing children.
Season 2 was considered a major disappointment by most fans, especially after the reception to the first. There were a number of factors, including creator Nic Pizzolatto having to create a fresh story so quickly, but the Los Angeles setting didn't capture the imagination in the same way, and despite some good performances the four leads weren't as engaging, while the plot required a 4,000-word breakdown for people to keep up with.
Pizzolatto has had a lot more time to work on this one (it's been three years since Season 2), and has written seven of the promised eight episodes himself, while co-writing another with Deadwood's David Milch. Sadly Cary Fukunaga isn't back for more, but the impressive directors' list includes Jeremy Saulnier (Blue Ruin, Green Room), Daniel Sackheim (The Leftovers, Game of Thrones), and Pizzolatto himself.
That looks like resulting in something closer to Season 1's image, which is what fans and HBO execs alike must have been hoping for. As if the footage itself weren't a clear enough indication of the show getting back to its roots, then the January airdate - which is where the first had so much joy - certainly is.
Let us know your thoughts on the trailer down in the comments.