Titans TV Show: 10 DC Heroes Who Could Appear
Who among DC's teen heroes should join Nightwing's new series?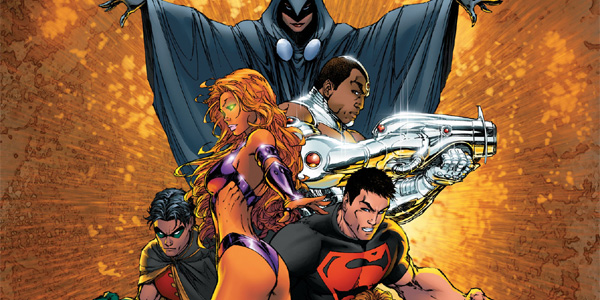 Late last week it was announced that a television adaptation of the DC Comics team Teen Titans was nearing a pilot order at TNT from A Beautiful Mind producer Akiva Goldsman. Simply called Titans, the show will focus on Dick Grayson, who gives up on being Robin the Boy Wonder and sets out on his own as the vigilante Nightwing. Along the way, he recruits younger heroes to aid him in his efforts, and together they form the Titans. You can read the official synopsis here:
€œBased on characters from DC Comics, Titans revolves around a group of young superheroes-to-be who are recruited from every corner of the DC universe. The action-themed drama centers on Dick Grayson, who emerges form the shadow of Batman to become Nightwing, the leader of a fearless band of new superheroes including Starfire, Raven, and more. The show is described as a dramatic adventure series that will explore and celebrate one of the most popular comic book titles ever.€
The Teen Titans really are one of the most popular comic book titles around, and have been for quite some time. The group has gone through several different iterations and dozens of roster changes, but the basic premise has always remained the same: sidekicks and younger heroes teaming up to fight crime together. Now that's good television! While we know that Nightwing will lead the series, we're left wondering who will join him. From the sound of it, Starfire and Raven are definite possibilities... but what about the rest of the team? We've poured through the DC character archives for the best possible candidates, and devised a list of 10 DC heroes that must appear on the new show. They range from top-tier to secondary characters, but would each bring a unique and different skill set and viewing experience to the series. Also, when constructing the list we've considered the other DC shows currently on the air, and factored in whether or not characters would be tied up elsewhere. Therefore, characters like Kid Flash and Arsenal, or other Flash and Green Arrow sidekicks, don't appear on this list because there's a high probability that they'll be saved for those shows instead. With that said, let's get started, shall we?
James Garcia
James is a 24 year old writer and filmmaker living in Portland, OR. He attended college for graphic design and writes for various sources on the web about film, television, and entertainment. You can view all of his work on his website, www.thereeljames.wordpress.com
See more from James