Toby Jones Will Play A Villain In Sherlock Series 4
But who will he be playing?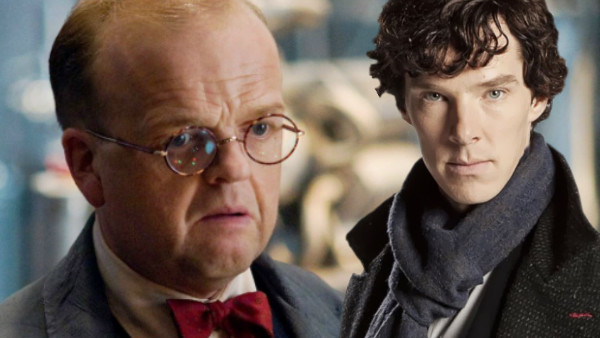 Filming is underway on Sherlock Series 4, and now the BBC has announced the first new cast member, with Toby Jones set to join Martin Freeman and Benedict Cumberbatch on the show.
Jones, who's well known for his roles in franchises such as The Hunger Games and Captain America (as well as voicing Dobby in the Harry Potter films), will be playing a villain in the new series. Typically not much has been revealed about his character just yet, but Jones did have this to say about it:
"I'm excited and intrigued by the character I shall be playing."
Sherlock already boasts an impressive cast, not least its two stars, but Jones has proved his worth plenty of times before now, and should be a formidable opponent for the duo. Steven Moffat, as is his way, was equally as cryptic, revealing that Jones would be "...bringing to life one of Doyle's finest villains." Series co-creator Mark Gatiss added:
"We're thrilled to welcome one of our finest actors to the Sherlock family. I know Toby will embrace the part with true relish."
Jones will appear in the second episode of the new series, which will be directed by Nick Hurran (who directed Series 3's His Last Vow).
The new series will be aiming to pick things up again after a mixed third series, and a rather baffling special that aired on New Year's Day, and as well as the usual sleuthing it'll focus on Doctor Watson and Mary having a baby together. Presumably that's not who Jones will be playing, though after that special, who knows?
Who do you think Jones will be playing? Share your thoughts in the comments.
Create Content and Get Paid
---