True Detective: 10 Dream Castings For Season 4
Ali and Dorff were an unlikely pairing that struck gold in Season Three... so who's next?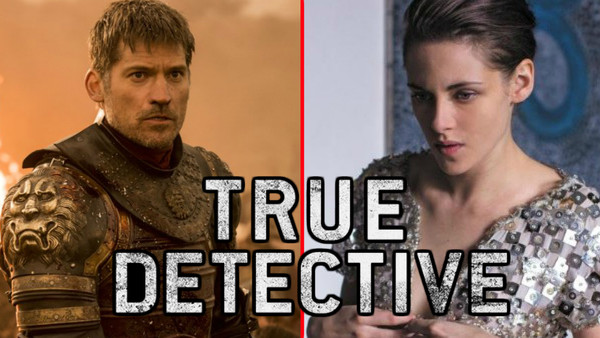 Season 3 of True Detective got Nic Pizzolatto's anthology crime series firmly back on track after star performances from Mahershala Ali and Stephen Dorff. Woody Harrelson and Matthew McConaughey's dynamic was crucial to the show's initial success, and the show has been built upon the sparks flying between the leads.
Right from the start, the show has always had huge A-List stars in its lead roles, and while Dorff is probably the smallest name of the lot, he's arguably turned in one of the best performances yet as the haggard Detective West. Season 4 will likely have some big names too, and hopefully will strike upon another dream team.
This explores not only twenty actors who fit the True Detective aesthetic and ideals perfectly, but also assembles them into ten duos able to carry a season. Examining the typical roles of these actors, what kind of characters True Detective usually has and how their dynamics could work all come into play here.
Sometimes actors pull out the performance of a lifetime (see, Stephen Dorff), so even if none of these twenty are cast, True Detective Season 4 has tons of momentum from Season 3. Still though, it's fun to speculate.
10. Sam Rockwell And Christopher Walken
If you like True Detective, you should really consider watching Seven Psychopaths. It's just as dark, has the same noirish vibes, but has more comedy thrown in there too. It's Martin McDonagh's least famous film, but it can kick it with Three Billboards Outside Ebbing, Missouri and In Bruges nonetheless.
The cast of Seven Psychopaths includes True Detective alumni Colin Farrell and Woody Harrelson, as well as Rockwell and Walken, so the True Detective suitability is baked into the pairing.
Walken has a dark, mysterious edge to every one of his roles, something in his voice and mannerisms that makes him both compelling and disconcerting. Rockwell, meanwhile, is a relative chameleon, able to embody a multitude of roles but still somehow make us root for him.
Given Walken's age, if Pizzolatto was to do a time jump again we might only see him in the earliest era, giving us a new plot strand as Rockwell is left to figure out the case alone. With Walken's mysterious vibes and Rockwell often playing loners, these two together could create a powerful dynamic in the first era that fades into a more ethereal connection post time jump as Rockwell deals with the hole left by his mentor.