True Detective Season 3 Might Be Happening After All, Deadwood Writer Comes Onboard
The flat circle of life comes back around.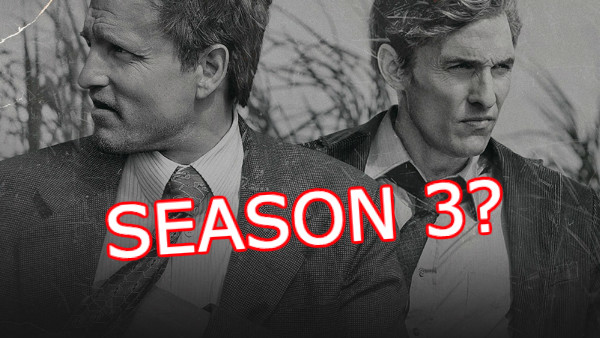 Time to make a brew in your Big Hug mug, crack open a can of Lone Star beer, and dust off your copy of Robert Chambers' The King in Yellow, because True Detective might actually be coming back for a third season.
Last year it was widely reported that the crime mystery series was dead-in-the-water at HBO, with then-incoming programming chief Casey Bloys likely to look for a new project from creator Nic Pizzolatto instead after the critical failure of Season 2.
Since then there's been nothing really concrete on the show on way or the other, but now - courtesy of EW - comes the slightly surprising news that Season 3 is back in development, and with a helping hand.
David Milch, creator of acclaimed HBO series Deadwood, is reportedly onboard to help with the writing of the new season, for which Pizzolatto has already penned two episodes.
There's no word on a potential showrunner, though it's unlikely to be Milch, and nothing yet to state that it has indeed been picked-up by HBO. But if it's being written, then Pizzolatto and Milch must have some faith it'll happen. After all, True Detective is a well-established name, and may be an easier sell than something completely new as HBO look for more ratings hits.
Matthew McConaughey, who starred in the first season, previously expressed some interest in reprising his role as Rust Cohle, though again it's unclear if that would happen here.
Milch has also been busy writing a Deadwood movie, another project which there's been little movement on recently, while PIzzolatto is working on a Perry Mason series alongside Robert Downey Jr.
Do you want to see a third season of True Detective, or should the show stay dead? Share your thoughts down in the comments.