Vikings: 10 Mind-Blowing Facts You Didn't Know
Officially more brutal than Game of Thrones.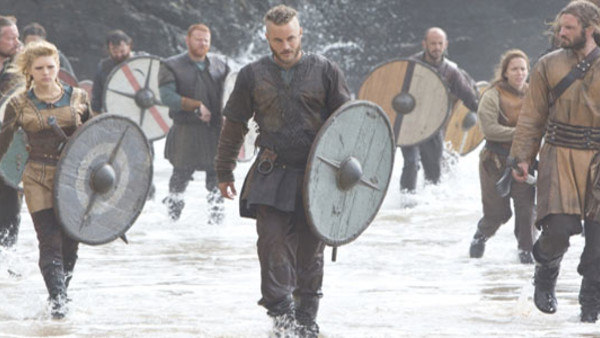 Vicious, brutal and downright barbaric. These were the words once used to describe the Vikings of the eighth to eleventh centuries. At one stage the Northmen were the most feared in the world and legend has it that the real Ragnar Lothbrok was the most feared Viking of all.
But of course, if you're a fan of the show you need no introduction to Ragnar, Lagertha, Floki, Rollo, Bjorn and co. They're your TV family that you invite into your home once a week, courtesey of The History Channel (or is it just "History" by now?). Blood, guts and all.

Vikings is a show that's incredibly constructed, beautifully filmed (in Ireland, no less) and extremely entertaining - with loads of fight scenes for the lads' testosterone and gorgeous bearded men to keep the ladies happy. However, this show is so much more than that. The cast and crew are a bunch of happy-go-lucky people (who'da known?) with loads of trivia surrounding them (and the show) that's bound to blow your mind away.
While season 4 is still in production and you're sitting there, waiting in anticipation for your favourite show to return - here are 10 mind-blowing facts you didn't know about History's Vikings. 
Inevitably, seasons one to three spoilers are ahead.
10. Floki's Part Of A Famous Swedish Family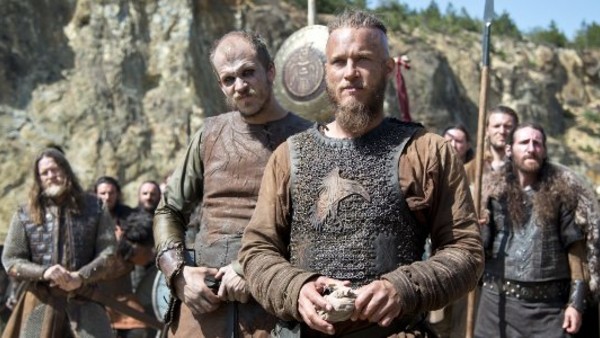 At first glance you would never guess, but Gustaf Skarsgård, who plays the eccentric and lovably flawed boat builder and incorrigible trickster Floki, is actually the brother of the gorgeous Alexander Skarsgård, who plays Eric Northman in True Blood. If you don't know Alexander from True Blood, you might have also glimpsed him in Lady Gaga's music video for Paparazzi.
The brothers are also the sons of actor Stellan Skarsgård, a Swedish actor who plays Dr. Erik Selvig in the Marvel Cinematic Universe films and plays Martin Vanger in The Girl With The Dragon Tattoo (the Daniel Craig version)... and the fun facts don't stop there, either. The two are also godsons to Peter Stormare, the funny-looking, albeit creepy bloke who played John Abruzzi in the Fox series Prison Break.
Also... would you believe that Gustaf is four years younger than Alexander? The receding hairline seems to say otherwise.