We're FINALLY Getting A Sandman Adaptation (Thanks To Netflix)
Neil Gaiman's seminal comics series is coming to TV...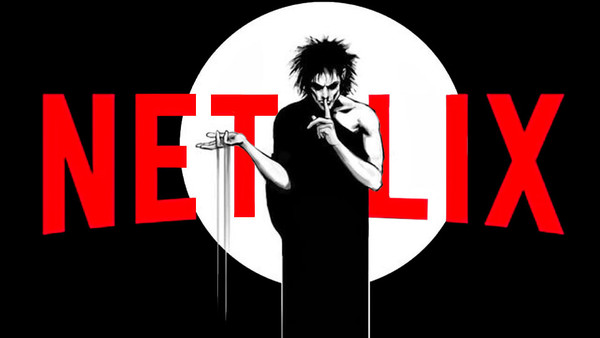 There's been a Sandman adaptation in various states of pre-production for years now. In fact, it's hard to remember a time before someone mentioned turning Neil Gaiman's beloved Vertigo series into a movie.
For a while, it looked like it might be close to happening, as Gaiman partnered with Joseph Gordon-Levitt back in 2013 to get the project off the ground, but by 2016, JGL had left over creative differences with the studio. Then the scriptwriter - Eric Heisserer - revealed that he too had departed the project.
That New Line adaptation wasn't the first attempt either: Warner Bros looked at it in the late 90s and James Mangold pitched a TV version to HBO in 2010, but neither picked up enough steam.
Now, we have to thank Netflix for making it happen. According to The Hollywood Reporter, the streaming giant has signed a "massive financial deal" with Warner Bros. Television to turn the supernatural graphic novel into the most expensive TV series DC Entertainment has ever produced.
It's going to be written and run by Allan Heinberg (Wonder Woman, Grey's Anatomy) and both Gaiman and David S. Goyer will executive produce.
Ultimately, it's still a shame that Joseph Gordon-Levitt isn't involved (though there's clearly time yet), but seeing an adaptation of the comics given the right financial backing is definitely something to be happy about.
Create Content and Get Paid
---