Why Netflix Just Cancelled Iron Fist
Marvel's first Netflix failure canned in shocking move, but was it surprising?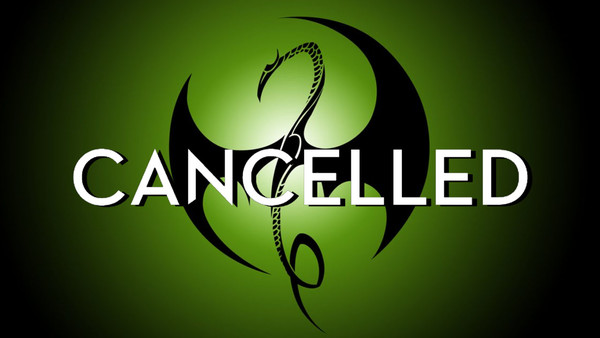 Iron Fist is no more.
Despite making it to a second season and being the focus of The Defenders in a way that both surprised and disappointed in equal measure, Danny Rand has become the first of Netflix's Marvel characters to bite the dust. In an announcement sent out by Netflix and Marvel, the cancellation was confirmed this weekend:
"Marvel's Iron Fist will not return for a third season on Netflix. Everyone at Marvel Television and Netflix is proud of the series and grateful for all of the hard work from our incredible cast, crew and showrunners… We're thankful to the fans who have watched these two seasons, and for the partnership we've shared on this series. While the series on Netflix has ended, the immortal Iron Fist will live on."
The connotations of this are pretty clear: all of the Defenders now won't have their own series (which is a similar approach to the MCU's film characters) and it's questionable whether there will even be a second Defenders season. It's not entirely concrete though, as Jeoff Loeb, Marvel's head of TV has said that a second Netflix team-up series was simply "not in the plans right now, but you never know!" But that doesn't sound entirely positive. At least fans will have that promise of him living on to hold onto.
Iron Fist's star Finn Jones took to social media to react to the news and his statement does sound a little like it's the end, with the caveat that something else may come next...
So if Marvel were proud and Jones was so blessed, why isn't it coming back? Why DID Marvel and Netflix just cancel Iron Fist?
5. The Critical Response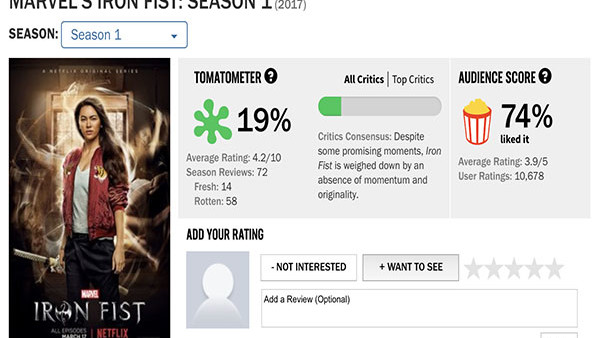 The second season of Iron Fist might have picked up in critical terms, but it was still only good enough for 53% on Rotten Tomatoes, making it the second lowest of Netflix's shows. The first lowest - by some distance - was Iron Fist, with a paltry 19%.
Few shows can really recover from that sort of mauling - even with an improvement for the second term - and it's probably the single biggest strike against the show when Disney and Netflix's conversation over a third season happened. A cliffhanger ending in season 2 suggests Netflix wanted to - or someone did - but the performance simply didn't deliver enough.
Disney have precedent when it comes to binning poorly performing shows made by third party TV companies. We've seen Agent Carter hit the skids, Inhumans be torpedoed and now Iron Fist - it doesn't look like they're in the business of letting other people make things that reflect badly on their brand. Not when they have control of it anyway.
4. His Story Is Complete (As An Individual)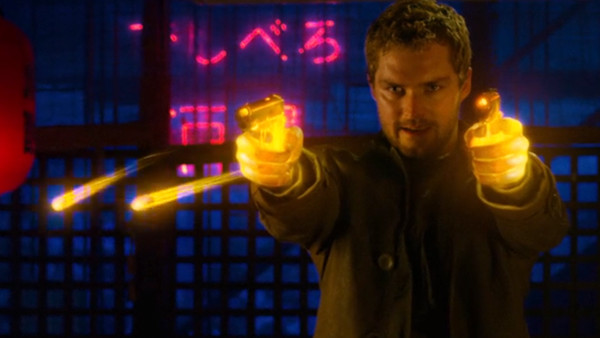 One of the worst things Netflix's other Defenders shows did was hyper-extend storylines that weren't up to the extension. That's sort of what having 13 episodes of anything when 10 episodes would suffice will do for you. Case in point: the Hand stayed around way too long (naturally so did The Foot) when far richer, more interesting stories were available.
The same could have happened with Iron Fist. Given his story focus in The Defenders and how season 2 robs him of his power and hands it over to someone else (Colleen Wing), Danny's story had come to an organic end (even with a cliffhanger gifting him powers again) and anything else beyond this point would be retreading the same ground.
Innovation is far better than stagnation, even when innovation comes in the form of cancellation. And when you consider that Wing was a far more interesting character, it's no surprise the lead character would be in trouble.
3. He's More Interesting As A Group Figure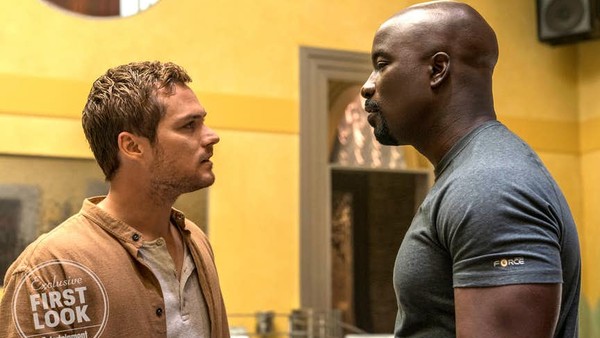 Much like Marvel didn't need to put the Hulk, Hawkeye, Scarlet Witch, Vision, Black Widow or Nick Fury in their own films before bringing them together for the Avengers movies, Netflix don't need individual shows for their characters. Dropping the least interesting and least successful from his own title doesn't necessarily mean it's completely the end for the character.
Ever since Luke Cage was announced, fans have been drawn to the idea of Netflix making Heroes For Hire (or Power Man And Iron Fist even) and the stumbling nature of Iron Fist's own shows proves there may be more life in that idea going forward. Sure, Defenders wasn't entirely great for Rand either, though it did help for him to have others to bounce off, but his appearance in Luke Cage season 2 proved how much better he was with his bigger, more streetwise partner in crime fighting.
There's far more enjoyment to be had in Rand's mysticism fighting with Cage's no-nonsense cool (or with Jessica Jones' curt no-BS attitude) and exploring Rand in such a po-faced manner is just not the right thing for him. In showing that with Luke Cage season 2, Netflix actually horribly undermined Iron Fist's second season rather than setting it up by showing him to be a cooler character. It backfired to say the least and showed the true future path. Perhaps that's what the line about him living on means?
2. The Fan Reaction
As Suicide Squad (and some TV shows that survive critical hatred thanks to strong audience figures) proved, fan response can save things if it's powerful enough. Sadly, even with far more positivity for the second season, there simply wasn't enough to convince Marvel and Netflix to keep it going.
Initially, the first season had good figures (even though Netflix are notoriously guarded on actual numbers) but it haemorrhaged viewers badly over the course of the season. Even with an improved critical response and some better tracking on social media, Iron Fist simply can't compete with the other brands on Netflix's Marvel slate, and it was already working from a negative position.
To survive, Netflix needed the show to be the most popular of all of the Defenders seasons in order to over-compensate and that simply was not going to happen. And the fact that there's absolutely no chance of a fan movement to get it uncancelled (when they're incredibly popular these days) says it all.
1. Could This Be The Winding Up Notice?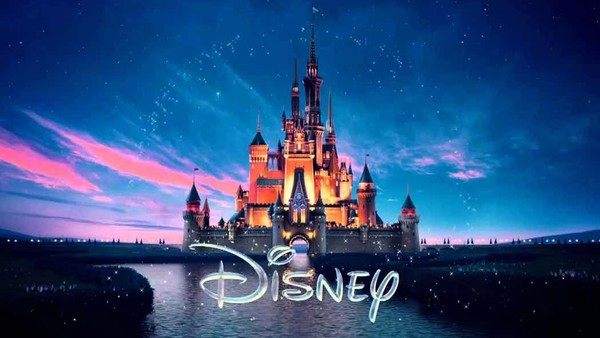 Netflix are living on borrowed time when it comes to having Disney films and TV shows as part of their library. To be honest, they probably don't care all that much, given how well their own original programming is doing (and some of their movies as well), but it has to be a bit of a business concern all the same.
Having said that, the streaming service stands on a crossroads that gives them more of a luxury of choice. Were it not for the fact that Disney are on the verge of releasing their own streaming service, which we already know will include Marvel titles, Netflix may be more keen to prove their commitment to the Marvel brands by releasing everything they'd be obligated to.
Now though, with Iron Fist floundering next to the other shows, they could cut it away as dead wood, presumably without any blowback from Disney, who have their own Marvel plans anyway. Surely, the fewer programmes they have to cancel when the time comes, the better. In short, this could be a sign of the beginning of the end.
Netflix's shows are returning diminished critical reactions more and more, with The Punisher only hitting 66%, Defenders on 77% and the second seasons of even the "big three" rating lower than the first. By the look of it, Daredevil's third will pick up again, but it's the only one in some way not on a downturn or still low-rated and that really can't be a strong look for Disney. Not when they've got a brand to consider ahead of a huge new chapter.
Are you sad to see the back of Iron Fist? Share your reactions below in the comments thread.
Create Content and Get Paid
---