Why The Walking Dead Can't Survive Without Rick Grimes
Don't dead open inside.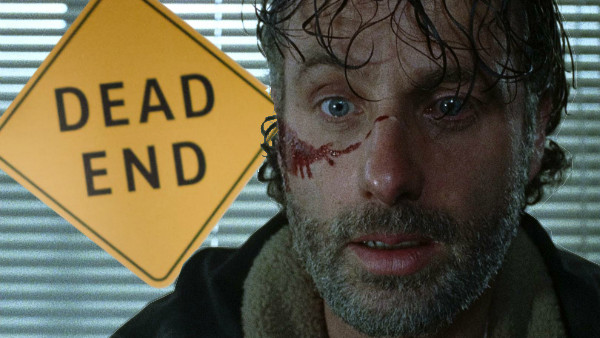 It's finally happening: Andrew Lincoln is (reportedly) leaving The Walking Dead in Season 9.
According to Collider, Lincoln will be appearing in just six episodes of the forthcoming ninth season, and his departure will happen before the finale. The show has lost a lot of key players before - it's partially how it got its reputation, after all - but this is the single biggest change to ever happen to the series.
It comes at a period of uncertainty for the show: showrunner Scott Gimple, who has been overseeing the show since Season 4, is taking on a broader role across the TWD franchise, with Angela Kang stepping up to run the main show. Meanwhile, as well as Lincoln, Lauren Cohan (Maggie Rhee) is also only going to be in just six episodes of Season 9.
On top of all that, ratings have been sliding for the past couple of years, and are now back down to where they were around Season 2, which was before the show took off and become a behemoth. It's fair to say that the show does need a bit of freshening up if it's going to stay on the air (whether it should do that or not is another matter), but losing Lincoln is a blow too big to survive.