Will Marvel Make Falcon & The Winter Soldier Season 2?
That can't be the end of Sam and Bucky's journey, right?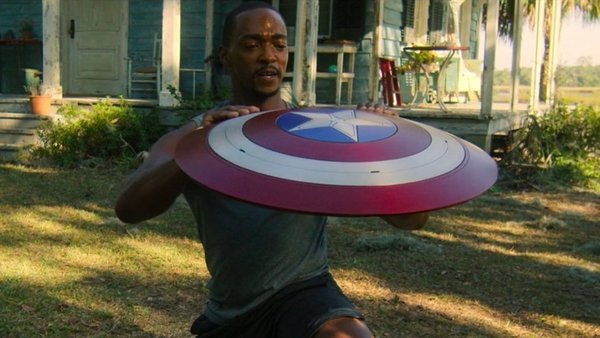 The finale of the Falcon and the Winter Soldier has finally dropped on Disney+, and it has given fans of the MCU a lot to think about and process. So much happened in the final episode, and in the series as a whole, that already has, and could continue to, change the future of the entire franchise.
Following on from WandaVision, the series has been completely different from the first MCU Disney+ original, even down to how open it was left. While the former left many doors open, the knowledge that Wanda would be returning in the Multiverse of Madness and the unique nature of the show in general meant that there was neither any scope, nor any need, for a second season.
The Falcon and the Winter Soldier however, is slightly different, though there were still so many threads left at the final episode. John Walker took on the US Agent role under the watchful eye of Val, Sharon Carter looked to continue her life as the Power Broker on American soil with the sale of government secrets, and of course, Sam Wilson finally became Captain America.
All of these characters and stories have been set up to continue over the coming years, but unlike Wanda Maximoff, none of them are actually scheduled to be appearing anywhere in any of the franchise's announced projects.
This seemingly opens the door for a second season of the show as the perfect place to continue the stories and development of everything that was laid down in the first season.
Fans have recently begun theorizing over the potential for a season two after WandaVision was submitted for Emmy consideration as a 'Limited or Anthology TV Series', while Falcon and the Winter Soldier is up for 'Best Drama Series'.
If, like WandaVision, the MCU has no plans for a second season of The Falcon and the Winter Soldier, wouldn't it have been classed as a limited series too? This could absolutely be reading too much into things, but MCU fans scrutinizing the tiniest of details to try and figure out what is yet to come is hardly anything new.
A second season of the fantastic series could certainly be on the horizon, though if the closing credits of the first season are anything to go by, surely it will undergo a slight name change to better reflect the new and improved status of Sam Wilson.
Create Content and Get Paid
---