You'll Never Get 100% On This Rick And Morty Quotes Quiz!
How much of a devoted Rick and Morty fan, are you?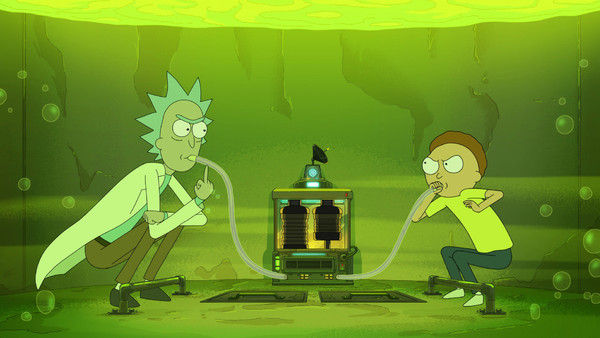 Rick and Morty is one of the most popular shows on TV right now. The series is Dan Harmon's brainchild, who was previously behind the cult TV show, Community (2009-2015), and who co-created the show with Justin Roiland. It originated from a short film, made by Roiland, which was a parody of the '80s classic, Back to the Future.
It centres on the misadventures of cynical, pessimistic scientist, Rick Sanchez (voiced by creator, Roiland) and his good-hearted and pubescent grandson, Morty Smith (also Roiland), who split time between domestic life and inter-dimensional adventures. Other characters include Morty's insecure father, Jerry (Chris Parnell); Morty's level-headed mother, Beth (Sarah Clarke) and Morty's superficial and more conventional teenage sister, Summer (Spencer Grammer).
The series has run for over 40 episodes across over six years, and has gained critical acclaim and a huge fan-base. And with over 70 episodes already being commissioned for the future, it shows no signs of slowing down yet.
So, how much of a Rick and Morty fan, are you? If you count yourself as a super-fan, then try this quiz out, in which you must guess the character that said the following quote. It will really test your knowledge, so let's see how well you do.
Answers at the end!
1. "Parents Are Just Kids Having Kids"