10 Real Things That Prove Doctor Who Exists
8. Moving Statues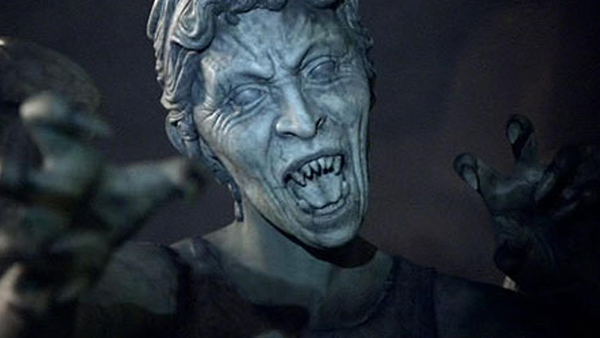 The Weeping Angels might have doomed the Ponds, but they're still one of the most lauded villains in all of Who.
The Angels were the brainchild of former showrunner Steven Moffat, and the chilling real-life tale behind their creation is almost as creepy as the monsters themselves.
The story goes that Moffat was out for a stroll one day while holidaying in Dorset, when he came across a graveyard that was sealed off to the public. He decided to investigate anyway, and found a lone weeping angel standing within.
A few years later, Moffat returned to that same graveyard, only to find that the angel... had vanished.
It's possible that someone moved the statue in the several years between Moffat's two visits, but here's the spooky bit: he never found any evidence that the angel even existed.
"I think I clearly saw a weeping angel", he said. "But I can't find it anywhere, I can't find it in the records."
So, what if the statue was never meant to be there? What if it moved there of its own accord, and left of its own accord? It certainly makes you wonder.