10 AEW And NJPW Dream Crossover Matches
The Forbidden Door is about to be blown off its hinges and the possibilities are endless.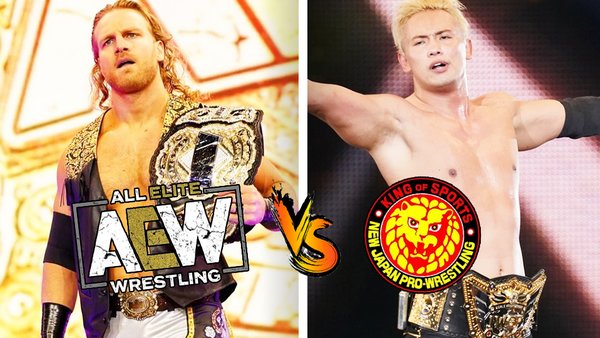 The phrase "forbidden door" became wrestling syntax this decade when the arrival of All Elite Wrestling brought with it the chance to shake things up. Not only was the company gunning for the top spot of the American wrestling scene that the WWE had a stranglehold on for so long, but they were doing it by joining forces with all the other little guys. Wrestlers from all over the country started walking through the door to AEW and, in some special cases, wrestlers from overseas.
New Japan Pro Wrestling stars such as Minoru Suzuki, Rocky Romero and Satoshi Kojima have found themselves in AEW in guest appearances purely for the love of wrestling, to match up with different opponents, spread their name in the West and offer the fans something new. After all, everyone loves a crossover.
With Tony Khan having now formally announced that the stars of AEW and NJPW will be coming together for a joint PPV this June, the possibilities really are endless for this aptly-titled Forbidden Door event.
Here, there are ten potential matches that wrestling fans could have a realistic chance of seeing in just two months' time.
10. CM Punk Vs. Hiroshi Tanahashi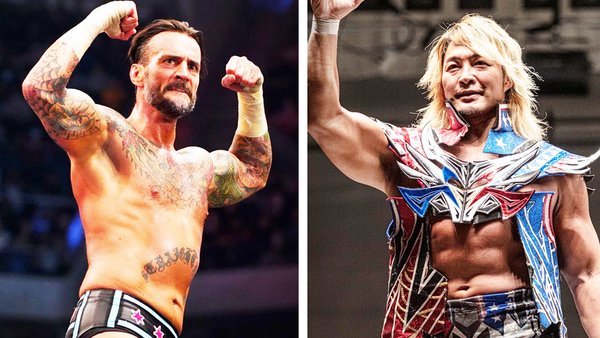 Hiroshi Tanahashi has a claim to be called the best in the world. With record-setting title reigns, multiple G1 Climax tournament victories and the honour of the title of "Wrestler of the Decade" in the Wrestling Observer Newsletter, it seems as though Tanahashi may have seen and done it all.
He's never faced CM Punk, though…
Now, that's not entirely fair as CM Punk has missed out on facing a lot of Japanese talent, not having wrestled in that part of the world (outside of WWE tours) for two whole decades. With the 'Second City Saint' finally returning to the ring after seven years away, he has more fresh matches to pick from than most. Still, it's hard to imagine Punk baulking at a challenge from 'The Ace of the Universe', especially on his current trajectory towards championship gold.
Ever the shining example of goodness, Hiroshi Tanahashi would be perfect foil for CM Punk to bring back some heel tendencies both into a storyline and the match itself. There's always plenty for Punk to dig into to make the feud that extra bit spicy and raw. Even if that weren't the case however, these two storied technicians could put on a show-stealing performance in pursuit of the truth: who really is the best in the world?