10 Amazing Wrestling Moves You'll NEVER See Again
Hidden highlights and big hitters lost to the archives.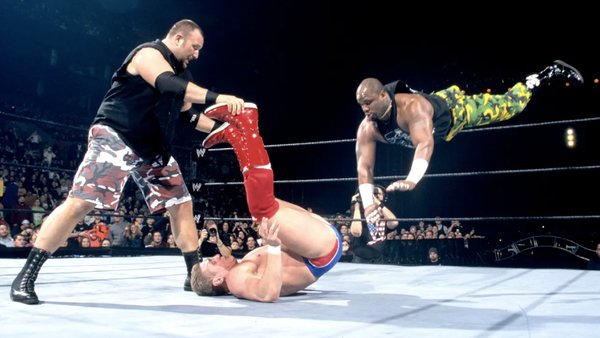 Much is made of wrestling's uniqueness as an art form.
It's almost impossible to boil down and classify in simple terms, which is why all the shorthand explanations rely on comparisons of everything from soap operas to gymnastics to - sigh - "cinema" in order to illustrate its multiple offerings.
Paul Heyman came the closest to nailing the elevator pitch, and even that was fatally flawed. "For those who get it, no explanation is necessary. For those who don't, no explanation will do" is reflective of the painful experience many have had trying to sell wrestling's magic to those that simply have no interest in watching the tricks. It's little wonder so many advertising and television execs (not to mention your family and friends) have noped what's persistently proven to be a remarkable ratings draw.
The difficulty of where wrestling fits in culture extends to the work itself. What's "too dangerous" for a practice that requires one to fall hard on their back literally the first time they even try it? And then repeat the act thousands of times for decades? What's "too safe" for an industry rooted in the importance of trust and the enactment of violence rather than the enacting of it? It's all of these contradictions that keep wrestling fans arguing with each other about what should and shouldn't be allowed, yet arguing with non-fans about its brilliance.
It's why the performers here have crafted moves and spots, and equally, the reason they'll never happen again…
10. The Shaker Heights Spike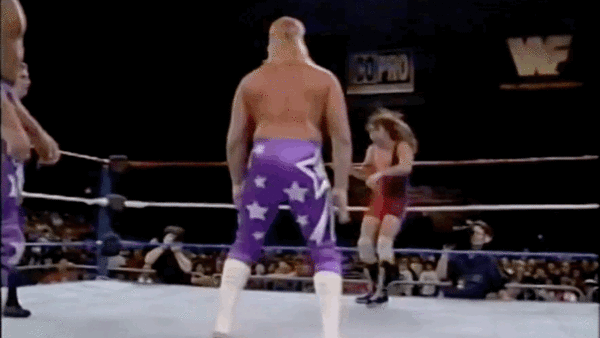 The Beverly Brothers were to 1992 what Pretty Deadly are to 2023, only with a mean streak far darker than Elton Prince and Kit Wilson's roughest stuff.
Gimmicked up to the eyeballs as the spoilt brothers from Shaker Heights, Ohio, Beau and Blake Beverly were once Wayne Bloom and Mike Enos of The Destruction Crew, and enjoyed living up to their name in the AWA before becoming Vince McMahon's latest sibling double act.
Though some of the violence was lost along the way, the Beverlys had a killshot for the ages, and one that suited the jobber squash format of the era. Some poor mug would get elevated as if they were going up for a Shatter Machine/3D but looser, and the execution was no accident. The lack of obvious trajectory left them prone to driving headfirst into the canvas as if they were taking a Tombstone from an invisible Undertaker.
With its name playing off their current gimmick and execution tied to a fondly remembered past, it was a glorious compromise that was sadly never dusted off and rebadged for another killer unit.