10 Attitude Era WWE Tag Teams You Totally Don't Remember
D'Lo Brown deserved better...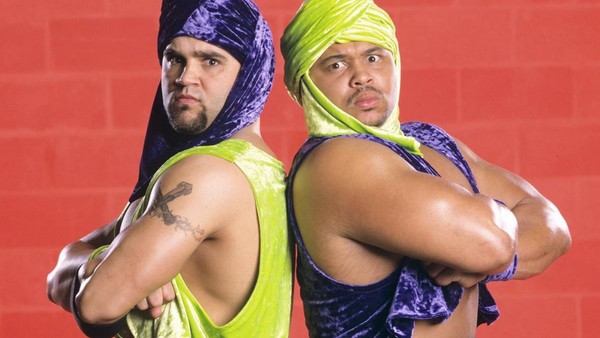 The Attitude Era is often held up as the last true boom period for tag wrestling in WWE.
While today's Raw and SmackDown rosters aren't short of great duos, the way they're presented often leaves much to be desired, and things aren't a patch on what they were 20 years ago. Teams like the Hardys, Edge and Christian, and Dudley Boyz highlighted many a turn of the century pay-per-view with their berserk gimmick matches. Their first few TLC bouts stand among the greatest spotfests in company history, and at their peak, only the main eventers could rival these performers in terms of popularity.
Teams like the Rock 'N' Sock Connection, New Age Outlaws, and Acolytes prospered too, but as far as WWE's Attitude Era talent pool goes, they're only a drop in the ocean. Hordes and hordes of wrestlers passed through WWE's most successful period. Some of the aforementioned teams stand among the greatest ever, but for every transcendent tandem, there's another lost to time.
Some of these teams are best left in the past, while others deserved longer runs. Either way, there's a strong chance you've long since scrubbed them from memory...
10. Skull & 8-Ball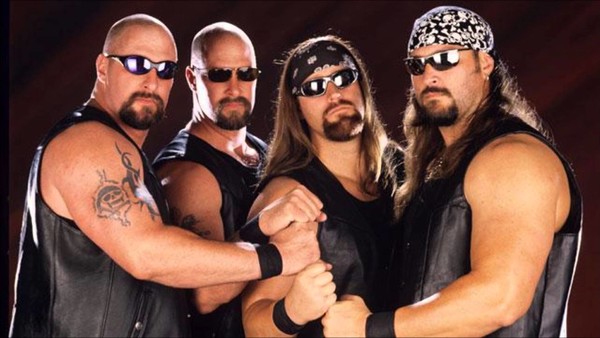 These days, the ever so slightly problematic Ron and Don Harris are better known for trying to buy Impact Wrestling in 2016 and their unfortunate choice in body art than anything they accomplished between the ropes, and understandably so: they weren't good. At all.
They bounced around ECW, WCW, and the old WWF throughout the '90s, notching three separate runs with Vince McMahon's company. First, the worked as the Blu Brothers in 1995, then the Grimm Twins a year later, before their reinvention as Skull & 8-Ball in 1997.
Part of the Disciples of Apocalypse biker gang with Crush and Chainz during the company's ghastly Gang Wars period, they were the group's primary tag team, but accomplished little. Skull & 8-Ball were TV staples for well over a year, but the closest they came to gold was besting WWE Tag Tam Champions the New Age Outlaws by count-out in March 1998. They remained on the roster until summer 1999, and returned to WCW soon after.
Unsurprisingly, WWE offered not to pick up their contracts upon acquiring Ted Turner's promotion in 2001.