10 Best Body Transformations In UFC History
Christian Bale, you better be taking notes...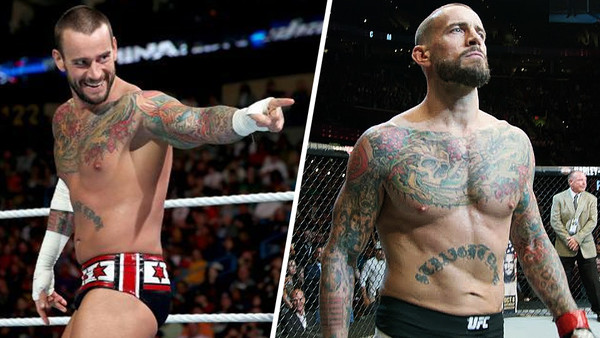 To transform one's body is no mean feat. Why do you think so many trash magazines dedicate pages to highlighting how 'X' celebrity went through an 'insane diet/workout' to go from 20 stone to abs of steel?
It's because the world we live in is obsessed with bettering our bodies, which in isolation isn't such a bad thing.
However, when extreme transformations take place over a short period of time or somebody goes well above or below their optimum weight, the risks can outweigh the reward. Tom Hardy - of Bane fame - is said to still be feeling the after effects in his knees, after his monstrous weight gain to play the DC villain.
Nevertheless, fighters - in particular Mixed Martial Artists - are a different breed. Weight gain or loss is all part of the job as far as they're concerned. Some fighters leave it until the night before to shed those all important pounds for the weigh-in, before binge eating to add some power to their arsenal going into the actual bout.
A body transformation can also be inspired by an ambition to take on an opponent of a different weight, claim a title in another division or to make a statement in your comeback fight.
Whatever the reasons, there is no denying that the stars of the UFC deserve their share of OK magazine front covers. But, as we can't promise them that honour at this time, they'll have to settle for this captivating look into the 10 Best Body Transformations In UFC History.
10. Georges St-Pierre (4 Years To Rebuild)
When discussing the greatest pound for pound fighters to ever step inside the unforgiving 8-sided structure, Georges St-Pierre will top many a list.
Why?
The man was a two time Welterweight Champion and defended the belt a mind-boggling nine times - the most consecutive defences in the division. He also claimed a Middleweight title and has had more comebacks than Robbie Williams.
In his most recent return in 2017, GSP moved up a weight class, from Welterweight to Middleweight, and packed a decent amount of muscle onto his usually slender frame.
If you look at GSP in his last weigh-in at Welterweight, way back in 2013, you see a man who looks as though he has been crafted by an artist. Fast forward to 2017 and the former champ looked as though he had sacrificed that definition in order to pack the sort of power needed to be dominant at Middleweight.
It worked. Gaining 15 pounds, GSP clinched the title from Michael Bisping by submission in his first bout at the weight.
It doesn't rank as one of the most drastic physical transformations in UFC history, but in terms of effectiveness, you can't really argue with one major weight gain resulting in one major win.