10 Best Crowd Chants From WWE SummerSlam 2016
Some classic chants, a couple of new ones and one that left Seth Rollins feeling "let down"...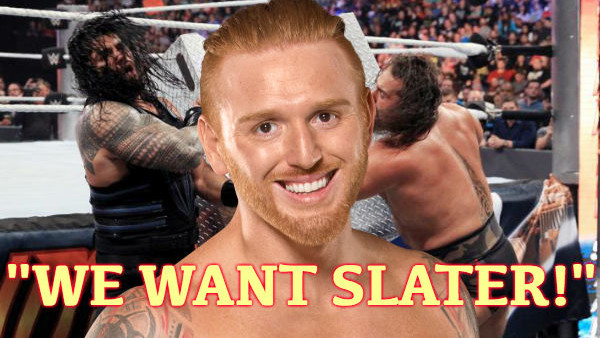 It seems Seth Rollins wasn't best pleased with the Brooklyn crowd's contribution to SummerSlam this weekend. Not long after his match with Finn Balor for the Universal Championship, he took to Twitter to give those in attendance a stern down-dressing. More on that one later...

In fairness to the Brooklyn faithful - and the vast swathes of outsiders the event likely lured in - they had an awful lot of action to sit through. Not that any of it made for terrible viewing, but six hours of just about anything can be a little too much to handle for most.
Perhaps that's why this particular crowd wasn't quite as buoyant as some of the others we've seen and heard from the Barclay's Center in the past. Either way, there were still some fan-based highlights offered throughout the evening's festivities, and this article looks back at some of the best of the bunch.
We'll kick things off with a singalong inspired by one of the city's favourite sons…
10. "I Used To Read Word Up Magazine"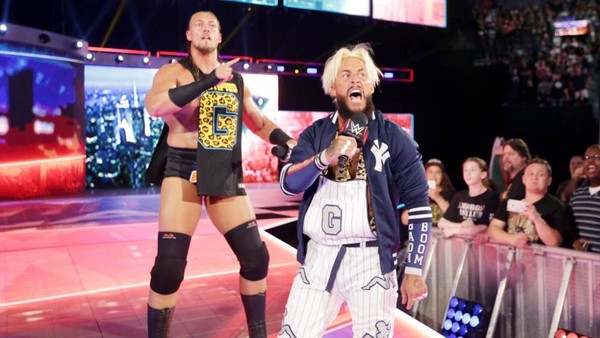 Enzo Amore kicked off this year's SummerSlam show, and to the surprise of precisely nobody at all he absolutely smashed it out of the park.

His pre-match spiel was littered with references to New York City's musical icons, including Frank Sinatra, Jay-Z and, of course, the Notorious BIG.
Not to be outdone, Big Cass also got involved in the fun with an unexpectedly awesome smattering of Sinatra, but not before the Brooklyn crowd had served up some lines of their own. With Enzo stating "it was all a dream", the audience took it from there and got an admirable way through the first verse of Notorious BIG's "Juicy".
As someone who had to Google the lyrics for this entry, I was pretty impressed with the effort and by the looks of it so was Big Cass.
It's becoming more and more common for audiences to get flak for "trying to put themselves over", but here we had an example of them just joining in with the fun and adding some colour to the overall show.