10 Best ECW Tag Team Champions Ever
Who was the baddest tag team in the land in the land of Extreme?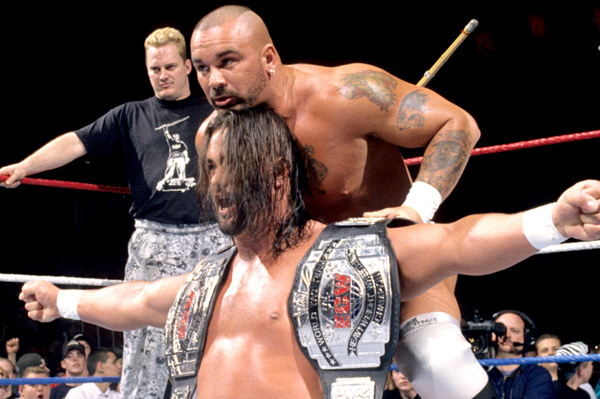 The design of Tag Team wrestling is to increase the amount of action and drama in a particular match. Four wrestlers can pull off certain moves and tell certain stories that two wrestlers alone could never do, such as blind tags and double team manoeuvres. ECW revolutionized the wrestling business in the 90€™s with hardcore action, mature storylines, and highly technical and competitive matches showcasing different styles. Their tag team division was not only a pivotal part of the show, but they exuded the essence of the art by increasing the excitement in a promotion that was already extreme. The ECW Tag Team titles were originally introduced in 1992 under the promotional moniker of Eastern Championship Wrestling and an affiliate of the National Wrestling Alliance (NWA). Seven tag teams held that incarnation of the championship until the promotion left the NWA in September 1994, when the company and the belts were rechristened Extreme Championship Wrestling. There were three physical versions of the belts that were fought over and defended until 2001 when the original incarnation of the company closed their doors. Taz pupils Danny Doring and Roadkill were the final team to hold the titles and even defended them on the independent scene post-mortem. Thirty one teams over an eleven year span produced many popular feuds and memorable matches with a mixture of uniformed duos and makeshift pairs that often stole the show. There are some teams that stood out and brought more to the table than others. Let€™s look at the 10 Best ECW Tag Team Champions Ever.