10 Best Ever Counters To WWE Wrestling Finishers
RKOs out of nowhere, the move that killed The Streak, and LOTS of Eddie Guerrero.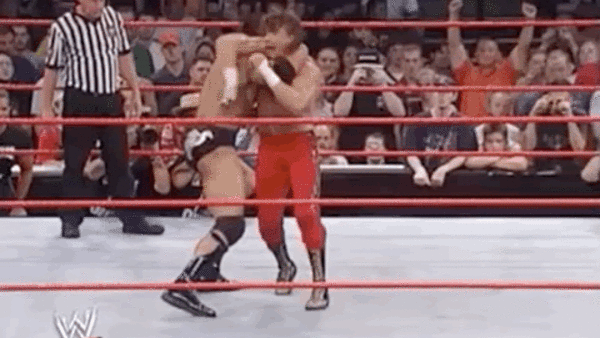 Few things are guaranteed to deliver a big-time pro-wrestling pop than a well-timed, well-executed finisher counter, as momentum swings from one direction to another in the most dramatic fashion, taking one performer from the edge of victory to the brink of defeat.
It's a shame that finisher kickouts are generally preferred (and spammed) these days, as a big-time reversal preserves match-ending moves rather than diminishing them. Nonetheless, pulling one off at just the right moment is akin to tossing a lit match in an oil drum, with these explosive in-match chess moves amongst the most giffable in WWE history.
A regular rundown of the greatest counters WWE has ever seen would feature moments like Shawn Michaels sniping a diving Shelton Benjamin out of the sky on Raw in 2005. While that stunning spot finished the match, Benjamin wasn't attempting his own finisher, hence this and other similar exclusions.
Let's dive in...
(Before we begin, a tip of the hat to Reddit user u/Naweezy, whose recent thread highlighting the awesome Eddie Guerrero/Rock Bottom counter you see in our cover image inspired us to revisit some of WWE's most memorable finisher reversals and piece this article together.)
10. Rhyno's Gore Backfires (SmackDown - 2003)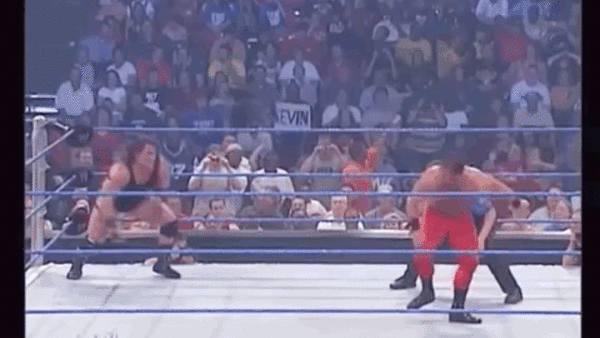 Who has the best Spear in pro-wrestling? Some would argue Bill Goldberg with his full-on 285lb bumrush while others may push for Edge's (admittedly less impactful) version for moments like the time he scythed a dangling Jeff Hardy in half at WrestleMania X-7, though no credible debate on this can omit Rhyno and his Gore.
That 'The Man-Beast' was such a stocky brute of a man was as important to the move's power as the speed at which he rushed across the ring. Paul Heyman's signature "GORE! GORE! GORE!" call got it over huge and Rhyno routinely cut opponents in half with his take on the Spear, meaning every counter was seriously impressive.
Chris Benoit saw Rhyno coming on this episode of SmackDown, taking his opponent's arm between his legs and dragging him down into the Crippler Crossface. An awesome, popping counter and proof that only a moment of perfect technical precision could stop the former ECW World Champion in his tracks.