10 Best Ever WrestleMania Rematches At Backlash
WWE has a habit of running back Mania bouts at Backlash, but 2022 tops them all.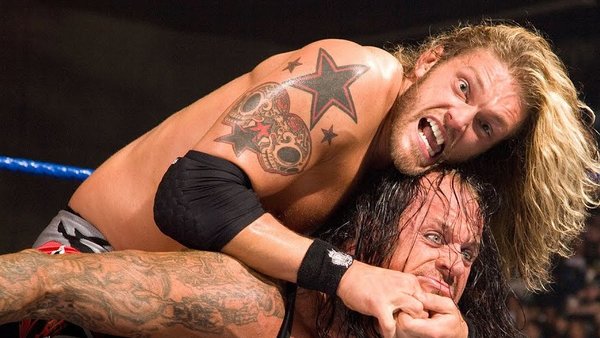 Fans tuning in this weekend to Backlash, *ahem* WrestleMania Backlash might be hit with a sudden feeling of déjà vu, or a belief that they accidentally selected WrestleMania 38.
After all, the majority of the current card (4 of 6) features rematches from last month's Showcase of the Immortals: Cody Rhodes versus Seth Rollins, Charlotte Flair versus Ronda Rousey, Edge versus AJ Styles and Bobby Lashley versus Omos.
It probably feels like lazy booking or an inability to just move on from Mania. The branding alone suggests that WWE is desperately trying to convince fans that Backlash is every bit a part of the WrestleMania story arc, so why not book a bunch of do-overs?
However, it might surprise fans to realize that Mania rematches at Backlash are commonplace – it's just the name change that's a recent phenomenon. In fact, during the previous 16 iterations of Backlash, there have been at least 17 rematches (or return bouts featuring the original participants from Mania).
To be fair, no other previous Backlash has had more than two pure rematches, though 2008's edition did run back the Triple H/Randy Orton/John Cena match for the WWE Championship, but with JBL added to the mix.
Sadly, it doesn't look like we're going to get a return of the classic Backlash stage setup with the swinging sickles, but we can look back at these 10 notable WrestleMania rematches at Backlash.
Let's get to it…
10. Mankind Vs Big Show (1999)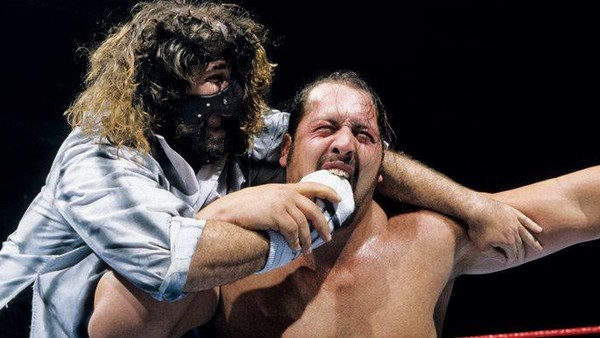 Why not start this list with the very first Backlash and the first WrestleMania rematch?

Mankind and Big Show squared off at WrestleMania 15 in a singles match to determine who would get to be the guest referee for the main event that night, Stone Cold Steve Austin versus The Rock (more on that match later). Show would manage to get himself disqualified, allowing Mankind to serve as guest ref for the WWF Championship match and count the pinfall for Austin's title win.
The following PPV saw the two lock up again, but this time in a boiler room brawl. The violent match saw both men bloodied but Mankind emerging from the boiler room victorious.
Interestingly, the two would team up the following night on Raw, and then the following month would form the short-lived faction The Union.