10 Best "Everything You Know Is A Lie" Moments In Wrestling
9. Kenny Omega & Don Callis Open The Forbidden Door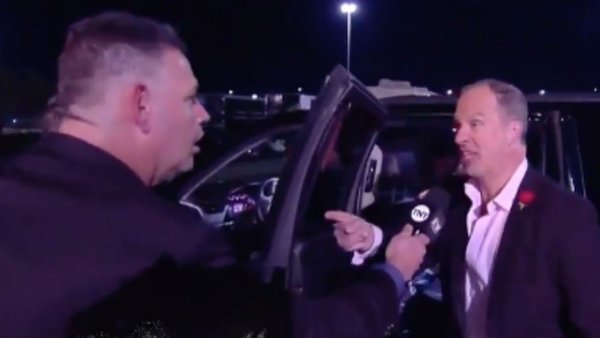 Winter Is Coming 2020 was yet another creative masterstroke from AEW boss Tony Khan still operating at the peak of his powers in spite of obvious setbacks beyond his control.
The pandemic was still ripping through the world with minimal vaccination-based intervention, Daily's Place was mostly empty, and 2021 was about to get worse before it got better. "Winter" had more than one meaning too - the show as in December, but it had been a the longstanding threat in Game Of Thrones that viewers had been told would change absolutely everything. All Elite Wrestling were hiding their big twist in plain sight.
Turning the wrestling world upside down and inside out, Kenny Omega and Don Callis revealed their grand plan in dethroning AEW World Champion Jon Moxley, with a Omega using a heater in the match as well as employing the services of two - The Good Brothers - on Impact the following week. Of course he did - winter had come. As had the first confirmations that the long-promised kicking open of the Forbidden Door was finally happening.