10 Best Marvel & DC Cosplays By WWE Superstars
When the worlds of WWE and comic books combine, magic often happens.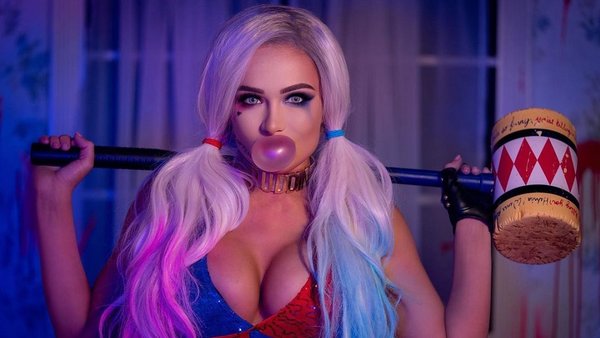 Current world events may mean that superhero movies in cinemas have been few and far between in 2020, but that hasn't made the genre any less popular. Avengers: Endgame looks set to remain the highest-grossing movie of all-time for the foreseeable future (sorry, Avatar 2), while pro wrestling continues to draw a loyal, passionate fanbase.
When those two worlds combine, however, it's often magic for anyone who calls themselves fans of both. There are tonnes of wrestlers who make no secret of the fact that they love comic books, and that's often reflected in what they wear.
Whether it's actual cosplay costumes or ring gear simply inspired by the colourful heroes and villains from the Marvel and DC Universes, these Superstars have seriously impressed over the years. From full-blown photoshoots bringing the likes of Harley Quinn and Poison Ivy to life to Venom and Spider-Woman inspired ringwear, the costumes highlighted here definitely do the source material justice.
With wrestlers like Dwayne "The Rock" Johnson and Dave Bautista making an impact in superhero franchises such as Black Adam and Guardians of the Galaxy, it's entirely possible Hollywood will take note of these WWE Superstars and give them the chance to be a real-life hero or villain...
10. Andrade And Charlotte Flair As Batman And Catwoman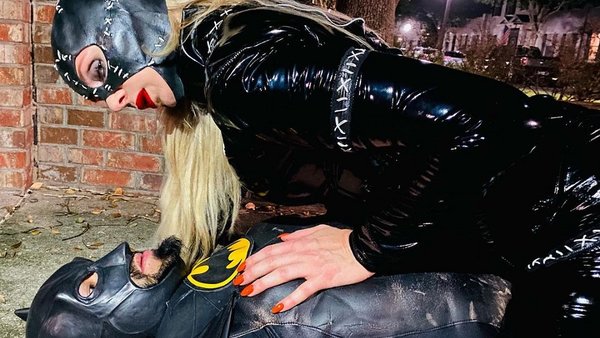 Talk about couple goals, eh? Real-life engaged couple Andrade and Charlotte Flair haven't been seen on WWE television that frequently in recent months, with the latter dealing with some nagging injuries, and the former seemingly not viewed as a star by Vince McMahon.
While they've both previously dressed as the version of The Joker played by Joaquin Phoenix in the 2019 movie, it seems Andrade and Charlotte are both huge DC Comics fans as it was Batman and Catwoman this time around (based on their appearance in Tim Burton's 1991 movie).
While Andrade makes for a decent version of Michael Keaton's Caped Crusader, it's hard to ignore just how phenomenal Charlotte looks as the Catwoman once played by Michelle Keaton. That suit can't have been easy to find/make, but The Queen pulls it off in spectacular fashion.
The question is, who can they next suit up as from the DC Universe? Superman and Lois Lane, perhaps?