10 Best Modern WWE Rivalries
Nothing in wrestling is more compelling than a feud, which ones from this era rank as the best?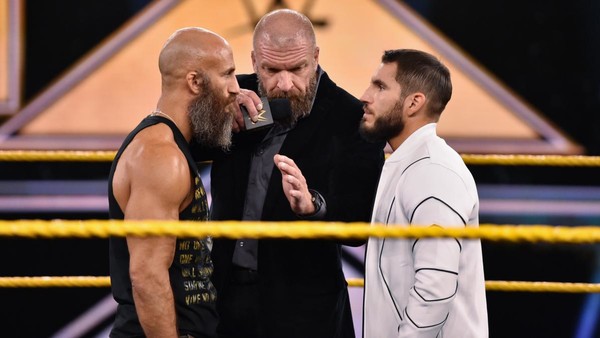 Some of the best story-telling we have ever seen in professional wrestling has come from setting up two athletes who play off of each other perfectly. Bret Hart and Shawn Michaels, Trish Stratus and Lita, The Rock and Stone Cold Steve Austin are all examples of when two competitors are made to be the perfect pairing.

The wrestling rivalry is not what it used to be. The idea of two performers being caught in an intense competition, some spanning decades, feels a little less consistent in the modern wrestling landscape. Either being booked too often or underdeveloped, most rivalries in this day and age feel less like genuine wars between competitors and more like rushed together performers placed into stories they may not necessarily fit into.
A lot of this comes down to what seems to be a lack of narrative drive; whilst old wars were being fuelled by powerful motives like ambition or jealously, the modern conception for most storylines normally begins because of petty squabbles over trivial issues. This makes the story behind many modern feuds fall flat and never become enough to inspire an ever lasting grudge.
However, although the focus on this kind of storytelling has dwindled, there are some examples from the recent past that have made an impression on audiences. It's easy to see how some of them could be fondly remembered in the future as career-defining moments for the superstars involved...
10. Finn Bálor Vs. Samoa Joe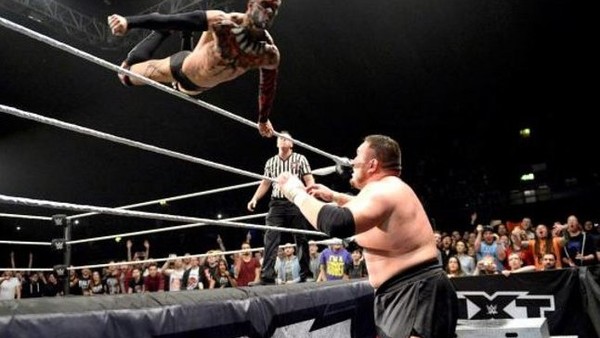 The competitors were indie icons, and as soon as they debuted respectively on NXT, they seemed destined for greatness. Whilst on the black and gold brand, their mainstream potential was peeked at when the two started a heated rivalry for the developmental system's top prize.
The legitimacy of the wrestlers was something fans all had a familiarity with, and when they put on fantastic matches that felt truly hard-hitting, across Takeover: London, Dallas and The End, it felt like we were seeing a change in wrestling. The independent stars were actively challenging the wrestling style the WWE had cemented itself into, by providing signature moves and storytelling that they had created outside of the brand.
Unfortunately, one of their most significant talking points was the controversy of the match stoppages suffered in their TakeOver Dallas bout, due to Samoa Joe facing an injury that led to blood flow. Had it been able to continue it might have fared better, but the health and safety of the performers and WWE's restrictions on blood flow were paramount.
This almost acts as a metaphor for their rivalry. It was brutal and hard-hitting, and challenged the WWE formula but ultimately became stifled by it.