10 Best NXT Champions Of The Black And Gold Era
All that glitters is black and gold.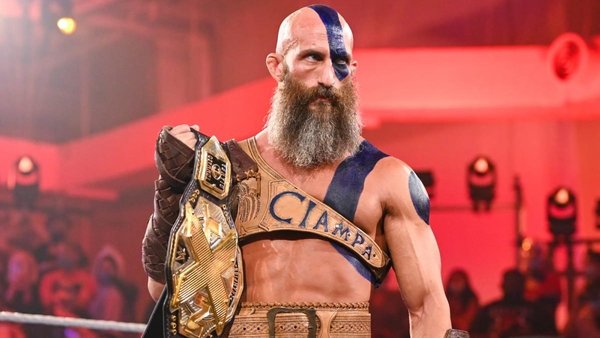 Has sufficient enough time passed now that it's possible to have nostalgia for NXT Black and Gold?
WWE's third brand sure has been through a lot: starting as an awkward quasi-reality show and now finding itself in the modern era struggling to find its own identity. Between those, however, for a beautiful 8 or so years, it was the developmental show that evolved into WWE's so-called "super indie".
Now that it's firmly in the rear-view mirror, it's time to look back on the years of NXT that gave us our first real look into what a show could look like under Triple H's command. It featured indie stars, an underground punk level of fan ownership and network events that stole the limelight from their main roster counterparts.
NXT's Black and Gold, at its best, shone a harsh light of comparison on the spinning wheels of WWE's Raw and SmackDown between 2013 and 2021.
The men and women in this list have all gone on to vastly different career paths and levels of success but, wherever they are now, they were on top of their game when they were holding onto championships in WWE's third brand.
10. Bo Dallas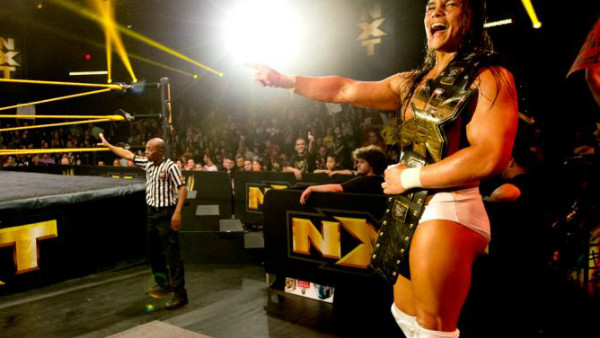 It seems appropriate to open this list with Bo Dallas as his time at the top of NXT was a real moment of clarity for the promotion.
To recap, Bo Dallas was a third-generation wrestling prospect that the company picked as their developmental system's next golden boy. However, the cheery cheese of Dallas' babyface schtick was a little too forced for most people. Thus began a story that showed the earliest inkling of NXT's potential, facilitated by the fact that Full Sail University was a small and devoted audience.
To show their disinterest in babyface Bo, the crowd quite literally turned their back on him. Whilst Dallas' opponents in Adrian Neville and Sami Zayn were no slouches, his greatest feud was with the homegrown audience.
It allowed Dallas to really show his range. He became a spoiled brat who thought of himself as inspiring but was really just an egotistical nuisance. He carried the NXT Championship at the height of his pomp and Full Sail fans clearly had a riot hating him, which came across on screen.
Whilst previous champions Rollins and Big E are absolutely nothing to be sniffed at, Dallas' time with the title represents one of the defining gimmicks of NXT's early developmental days.