10 Best Promos In AEW History
Because sometimes you have to lower your fists and let your talking do the talking.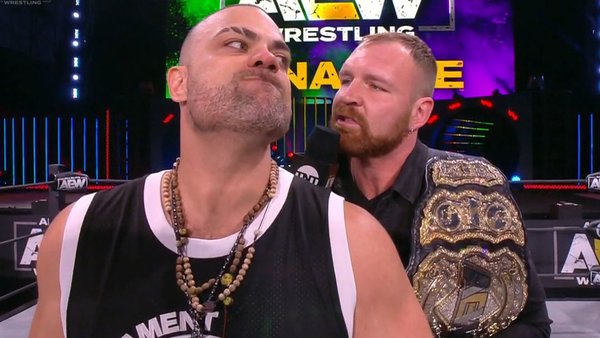 While WWE famously works from its notorious playbook, North America's second biggest promotion, AEW, is known for being a wrestling buffet. If you want brawlers, high flyers or technicians, AEW can help! Prefer old fashioned storytelling or sugar rush spot fests? Either way, Dynamite is the show for you! Want your wrestling serious or comedic? Do you want a pure, in-ring masterclass or a superlative plunder brawl? Yet again, well, you get the idea.
However, despite the varied action and a modern working standard that makes four star bangers basically the expected level for weekly TV, AEW is still ultimately a talkers' company. If you're not convinced, just look at the prodigious young wrestlers known as the four pillars and see which one has become the biggest star.
Tony Khan doesn't micromanage promos, giving his talent the freedom of expression to get themselves over. All of which means that three years of AEW has delivered more memorable promos than the last decade of WWE. That's why some world class talkers haven't made this list although to be honest, whittling the list down to ten was so difficult than on another day they might have done.
10. Jake Roberts Disrespects Cody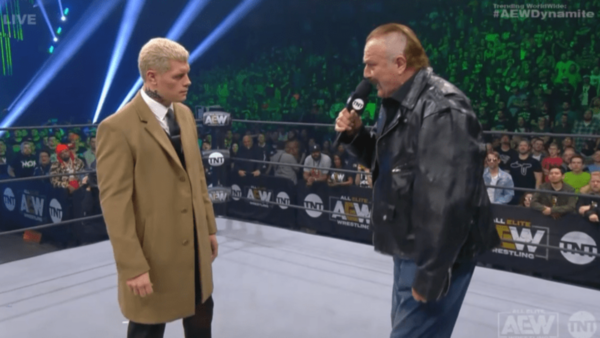 In truth, Jake Roberts would never again be as good in AEW as he was on his first night. His contributions to the company were severely hindered by vulnerability to COVID-19. But what a debut moment it was. Before the novelty of new signings and guest stars had entirely worn out, Roberts' arrival registered as a genuine surprise and, given his well known health problems and substance issues, a welcome one at that.
It isn't the longest promo and Jake doesn't get off the greatest start by calling Cody a b*tch. But once we get past that tired, overused insult, Roberts' familiar cadence slays Cody better than his client Lance Archer ultimately could.
In lesser hands, Jake's talk of Caesar and Phoenixes rising from the ashes would be pretentious gibberish, but "The Snake" speaks with a hard earned authority that lends weight to his words.
It all builds to the killer blow. "A wise man once said to me, never turn your back on someone you respect or you're afraid of." This last line of course was delivered with his back to Cody as he walked away, tossing the mic back over his shoulder.