10 Best Simultaneous WWE/WCW Heavyweight Champions
Golden Stars.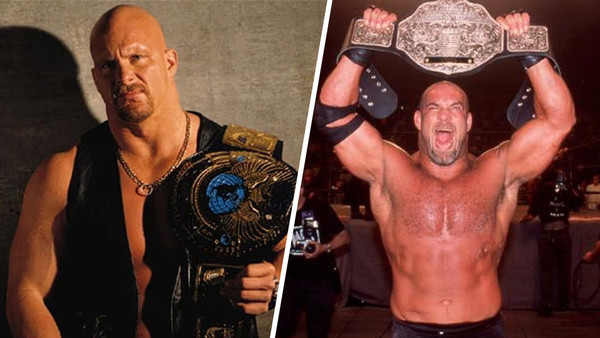 Is there finally some blood in wrestling's stormier-than-usual waters?
All Elite Wrestling are barely a thing, and yet they are to some The Thing that will completely transform the near future of the entire industry. Impressive A-Shows and flawed-but-functional B-Shows have thus far implied that AEW will do just fine competing with established leader WWE when they move to weekly television later in the year.
Despite the big talking (and even bigger stumbling) that came from Dixie Carter's TNA in 2010, this is truly the first time that an organisation has taken a run at Vince McMahon in North America. Hulk Hogan and Eric Bischoff's attempts to transform wrestling's future were rooted entirely in its dank past. Cody Rhodes may be dusting off Tully Blanchard to be a manager and Awesome and Aja Kong to mask the dearth of creativity in his Women's division, but his stiffy for JCP wouldn't result in him putting Barry Windham over MJF. Hogan's cronies ran roughshod over hard-grafting regulars before f*cking off and leaving it in a far worse state than they found it.
WCW experienced something of a protracted version of this at the very end of their financial golden era, but with that at least came a legacy of competing with and defeating McMahon's empire for a short while. Dream match comparisons were the norm, but how do rival figureheads look decades on?
10. Stone Cold Steve Austin/The Rock - 2001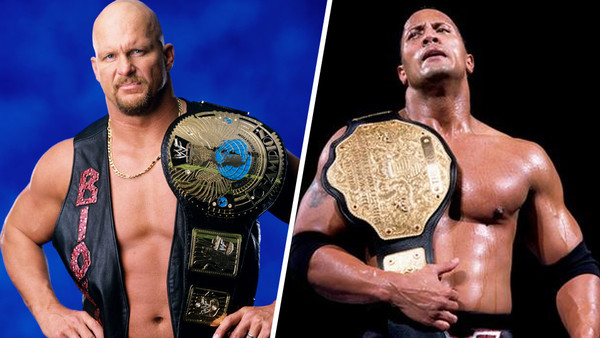 A somewhat tragic one this, but worthy of mention considering the the legacy of the belt still slung over the shoulder of The Rock in 2001.
'The Great One' was of course a pretender to the big gold throne when he defeated Booker T for the iconic strap at SummerSlam 2001, but by that point, the title was lucky just to be near 'The Most Electrifying Man in Sports Entertainment'. Like what lurked below the "lesbian panties" Jerry Lawler crowed about during HLA, the WCW Heavyweight Strap wasn't the best thing in the world, but it was next to it.
Across the road (but, bizarrely, still within the WCW/ECW Alliance), Stone Cold Steve Austin wasn't having his richest run with the WWE Championship at the box office, but his matches were stomping a mudhole on his best efforts from his commercial peak. Battles with Kurt Angle, Chris Benoit, Chris Jericho and others were completely reframing 'The Rattlesnake' as being back to his working best, despite the toll they ultimately took on his secretly crumbling career.
A surgically-repaired neck was already eroding once more. A retirement loss to his counterpart here came less than two years after the pair appeared to be reaching their in-ring apex.