10 Best Times Wrestlers Responded To Fans During Matches
Randy Orton brilliantly berates boneheaded Bryan fans, and other such shenanigans.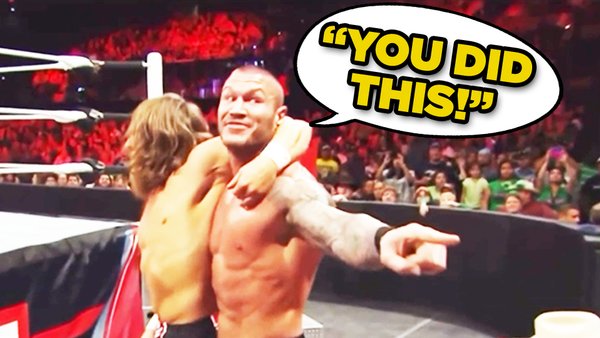 An obvious part of the clear charm of the pro wrestling business, is the ability for in-attendance fans to have a direct connection to their favourite and not-so-favourite grapplers of the day.
Whenever you go to a wrestling show of any sort, you have the opportunity to cheer your heroes, boo the villains, immerse yourself in the action, and likely unknowingly make yourself an annoyance to those around you. While this is all part and parcel of attending an event, there are those rare moments of interaction that stand out as unique and can create a memory that'll last a lifetime.
Rather than barking out the usual standard chants tied to certain superstars while the in-ring action is playing out, there are occasions when a fan will spout out something a little out of the ordinary, or do something unusual to catch the attention of a wrestler. And if those fans are lucky - or unlucky, in some cases - those wrestlers will pick up on what's happening and respond in kind.
With that in mind, then, here are ten such examples of times wrestlers brilliantly responded to fans whilst a match was ongoing.
10. Kevin Owens Steals A Kid's Title Belt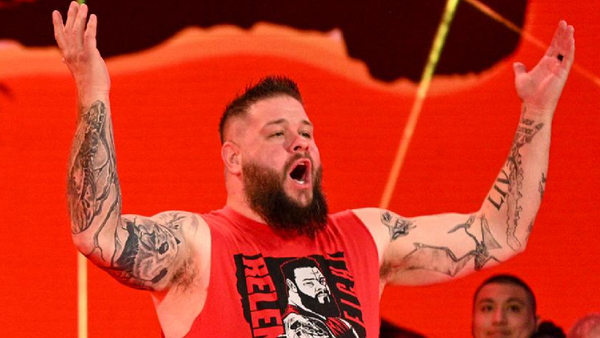 Kevin Owens, please never change.
When looking at the players in the pro wrestling game these days, few make the most of their minutes quite like KO. He may not be used as the main event ass-kicking Prizefighter as much as most would like, but Owens will forever make the best of whatever situation he finds himself in.
One such moment of brilliance from the Canadian, came during the WWE Supershow live event from Saginaw, Michigan's Dow Event Center this past 11 December.
There, the former Universal Champion found himself in one-on-one action against then-WWE Champion Big E. While Owens came out on the losing side on that December night, he did get to have one fantastic piece of interaction with a fan.
Down and out after a beating from E, a broken KO was slumped on the ringside barricade, where he'd spot a young fan with their own replica title. Ever the opportunist, Owens stole said title and held it aloft as his own - in a moment that this kid will likely never forget.
@FightOwensFight Kevin Owens steals my kids championship. #wwesaginaw pic.twitter.com/7A86NI3xwD

— The Phenominal Big Dog Nigeon Mysterio Jr. (@phil4pres) January 14, 2022