10 Best Wrestlers In NJPW (Right Now)
Who is the best of the best in the best wrestling promotion?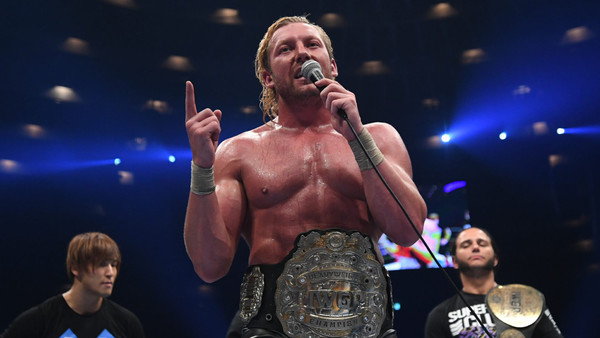 We're about to hit the final days of the G1 Climax tournament, and NJPW has been putting on the best wrestling all year during the last few weeks. From dramatic hoss battles to technical showcases to comedic masterpieces (thanks, Yano), there's been something for everyone during this stretch of the tournament.
Ranking who is the 'best' in the company at present is always going to be a tricky prospect. The top guys in New Japan consistently make cases for why they're the best. Plus, with the sheer number of talented wrestlers they have putting on amazing matches, some people are going to be left out. So unfortunately, talents such as Kushida, Hirooki Goto, and Zack Sabre Jr. had to miss the cut. In addition, this list will have to exclude Jr. Heavyweight Champion Hiromu Takahashi, as his neck injury could potentially take him out for a year. Were he healthy, you can be sure he would be on this list.
So, just taking in account the work these men have done over the last few months, here's a totally subjective hierarchy of who is the "best" in New Japan at this very moment.
10. SANADA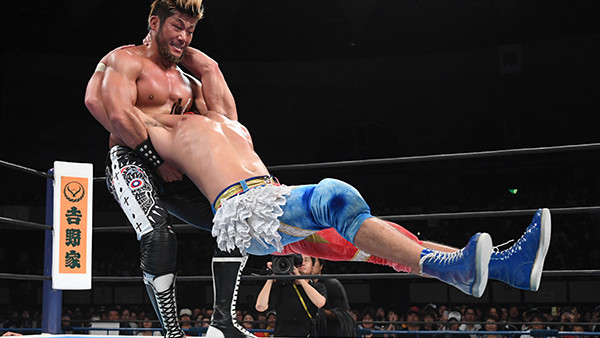 SANADA has been pegged by some for a while as a guy with big potential, and it's been in 2018 that he's finally living up to it. Getting a more sustained push as a tag team champion, a challenger to Okada's title, and a heavy hitter in the G1's stacked B-Block, the 'Cold Skull' has been putting on great matches and showing why people see big belts in his future.
Using his speed and agility to maximum advantage, SANADA flies around the ring like a junior heavyweight while having a main-event look that someone like Vince McMahon would drool over. While from a character standpoint, he's maintained a stoic and enigmatic persona, his in-ring work has won over the crowd in a big way. While SANADA first got a huge stage challenging Okada in February, it's been this G1 where he's been able to shine outside of Los Ingobernables de Japon. With excellent matches against Hirooki Goto, Kota Ibushi, and mentor Naito, SANADA is hopefully convincing management (and the fans) that he belongs with the heavy-hitters in the main event scene.
Also, this didn't factor into my rankings, but dude's a snack. Like, dayum.