10 Best Wrestlers Of 2023 (So Far)
Wrestling scales more new heights, but which WWE & AEW stars are reaching the tallest ever summits?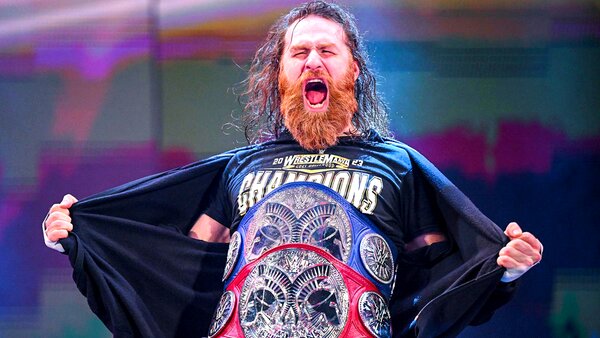 First, the qualifiers/things that will make you cross/less cross about the people that are/aren't in this list;
- In line with WhatCulture.com's primary coverage this will be centred around those wrestling for WWE and AEW. That's not to undermine those in NJPW, Stardom, TJPW, Impact Wrestling, ROH, GCW or anybody else outside the mainstream North American bubble, but consider this specific caveat before contacting the local authorities over a glaring omission.
- In conjunction with the above, the entire role of the television wrestler will be taken into account accordingly. Quality of matches comes first, but quality of promos and ability to build said matches comes above the quantity of contests if they've all been mostly meaningless. There's a surplus of great wrestling just like there's a surplus of great prestige television shows, but which performers - like the great characters in said shows - grabbed you by the throat and forced you to sit up and pay attention to what they were doing?
- And finally, like many articles on this website, it's a subjective collection of wrestlers, yours may be different, almost definitely is different, and that's fine.
For those that crave blanket positivity in their coverage, here are loads of it…
10. Bianca Belair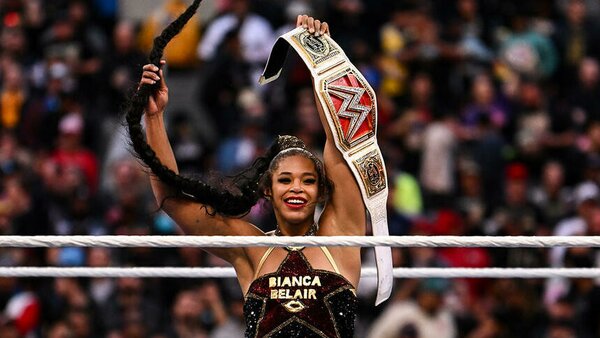 It takes a performer of immense talent to fire out big stage bangers such her Backlash battle with Iyo Sky and WrestleMania 39 and Night Of Champions blinders with Asuka. Still, those encounters warrant even more praise when measured against their respective builds and suspect week-to-week booking in general.
From back when she first landed in NXT, WWE haven't shied away from presenting Bianca Belair as the total package, but the pressure of that rests on her shoulders every time she steps out under the company's brightest spotlights. Her hit rate in this and any years are subsequently astonishing.
She's worked 40 matches in 2023 as of this writing, and most of them outside of her title fights with Asuka have been singles or tag offerings against members of Damage CTRL. Weaker than the sum of its parts by orders of magnitude, the group are indicative of Triple H's clear malaise with women's wrestling at present, yet Belair's worked hard with Sky, Dakota Kai and Bayley to keep the action hot even when the angles have been ice cold.
You have to play certain tricks to shine above the house style in WWE, and Belair keeps playing them. As does…